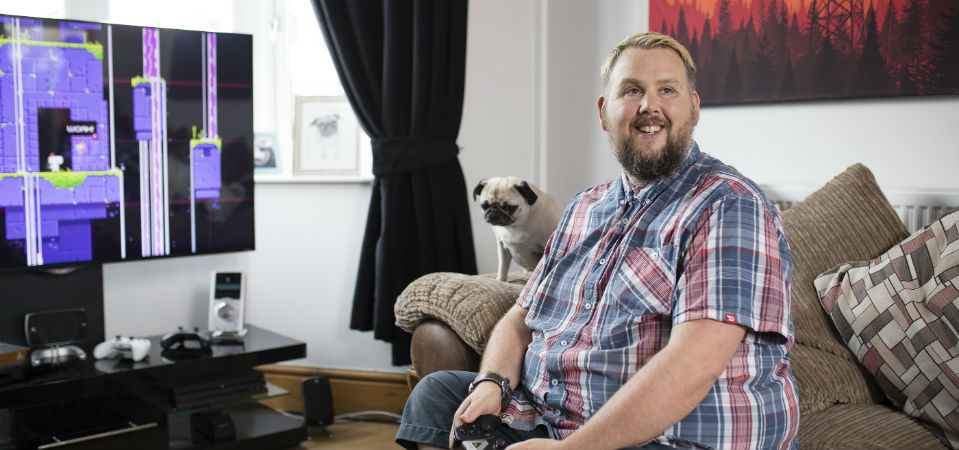 Superfast broadband allows me to play online games against people in all corners of the World
With multiple devices all running in unison to ensure the games can operate efficiently, conventional broadband speeds made Andrew's hobby virtually impossible so he made the switch over two years ago as soon as it became available in his area. 
Andrew said "Myself and my partner, Ross are both massive gaming fanatics and spend a large proportion of our leisure time playing online games against people in all corners of the world. A superfast connection is literally essential for online gaming to ensure it doesn't buffer and can keep up with the momentum of the game. 
"While we're gaming we also frequently run other multiple devices in which we're streaming Netflix and Skyping other gamers so we need a superfast connection to allow them all to function systematically."
"In addition to being gaming addicts we also enjoy nothing more than relaxing in front of a good film or box set and as we don't have an aerial or satellite dish we rely on our internet service to stream all our TV shows and films through Ultra 4K. Again, this would be impossible with a standard internet connection. 
"Occasionally I need to work from home and access my work server quickly and easily as well as hold Skype meetings with staff. With a strong superfast service these are not only amazingly clear, they are immediate, prompt and most importantly don't buffer or stall, which is the last thing you want when you're speaking to a current or prospective client."
"A superfast connection is literally imperative to my lifestyle and ensures I can escape reality into the world of gaming, films or boxsets during my leisure time with ease and enjoyment."