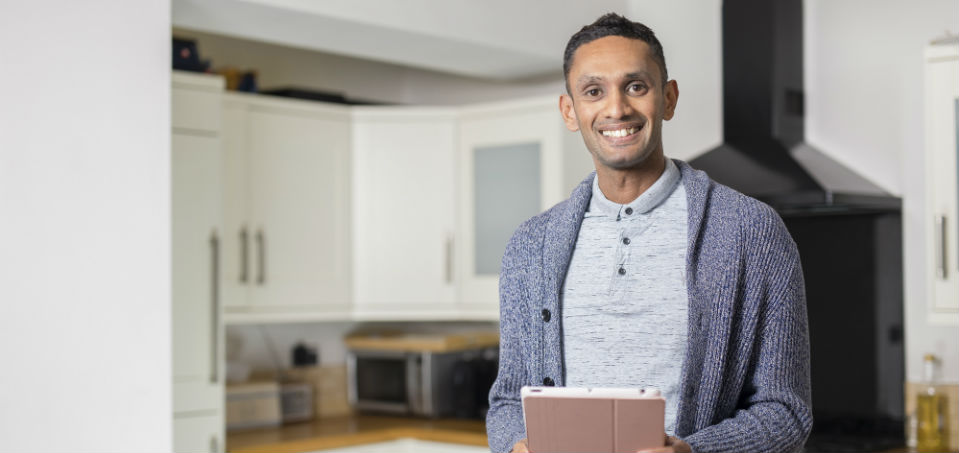 Superfast means we can live modern lifestyles in a connected home
Bivin Mathew, 33 from Heath Cardiff, is experiencing first-hand how a superfast internet service can help keep his food blog up to date, while still being able to stream TV shows and keep all his home devices connected.

As a food enthusiast and avid blogger, Bivin knew he needed to upgrade his broadband service to superfast as soon as he moved to the Heath to enable him to keep on top of his blogging and social media sites.
Bivin said, "Being able to upgrade to better internet service made my life so much easier. I used to live in an area where superfast wasn't available and uploading pictures and video content to my blog, Facebook and Twitter feeds took ridiculously long. It would often just fail or buffer too which became increasingly frustrating.
"Being a food blogger is fantastic. I have an excuse to eat at so many delicious new places and enjoy being able to share them on my blog. It's a real passion for me and something I never wanted to become onerous but my standard internet connection was making updating my blog on a regular basis a real burden.
"However, now I have upgraded to superfast broadband, I can monitor my social channels, upload a new blog and stream TV or music in the background all at the same time without worrying my connection will cut out at any second, losing all my hard work.
"Upgrading has also meant that I can stream sports matches and link my home sound system to Spotify, meaning I can cook while listening to my favourite songs and podcasts in the kitchen.
"My partner and I have been able to video call our parents, who both live out of town, with fewer interruptions and less buffering. I can now Skype my family in Qatar at the same time as she's catching up with her mum in Northumberland and neither of our calls are affected.
"Superfast has completely changed the way we use the internet at home, it's not holding us back anymore, meaning we can live modern lifestyles in a connected home."