Emma and David in Merthyr Tydfil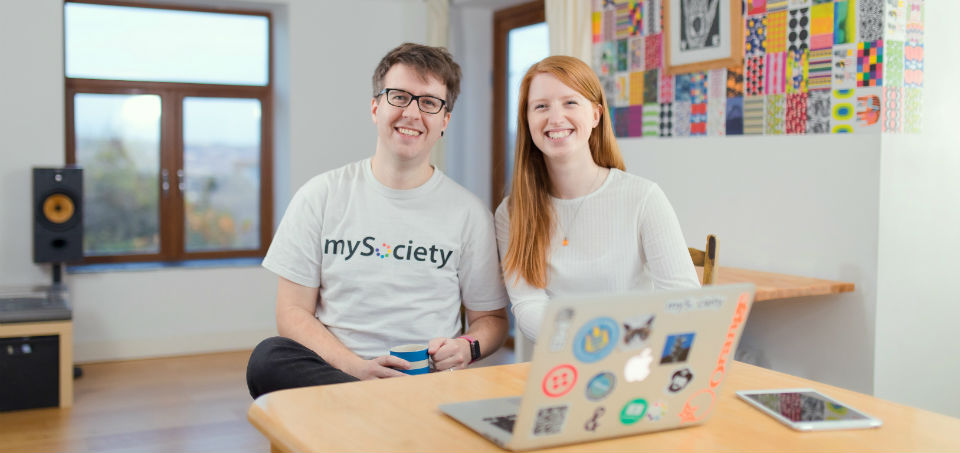 "There's no reason other couples can't see Merthyr as a well-connected place – physically and digitally" say newlyweds whose lives have been transformed by superfast broadband
Newlyweds Emma and David Arter moved from Newport to Merthyr two years ago and were worried about internet reliability when moving from an urban to a rural area outside the town centre.
The couple, who live in Heolgerrig, rely on an efficient internet connection for David to work from home for a web development company. Each of the company's employees is remote and regularly video call each other for meetings, meaning a reliable internet connection is vital.
Emma also works from home at times and relies on a secure internet connection for accessing office networks.
As a couple, they use streaming services and multiple devices and, with friends dotted across the UK, they also need a strong internet service for catching up with people via Skype and Facetime.
Emma said: "When we moved from Newport a few years ago, one of our key considerations was a strong internet connection and we were really concerned that moving from an urban to a rural area might affect where we chose to set up our new life together.
"Dave relies on a good internet connection for his work, as every employee works from home, so it's pretty key to our livelihoods really.
"Adding to this, at any given time our household is running Apple TV, Now TV, our laptops, Kindles and an Xbox, so a fast internet connection is a must. We also really like socialising so it's important for us that friends can come over and use our internet, and we can Skype in people who can't make parties!
"From speaking to other people in Merthyr I think a lot of people just aren't aware that superfast is so widely available here. There's no reason other couples like us can't see Merthyr as a well-connected place – physically and digitally. We're proof that you don't need to be in a city to benefit from good internet speeds."