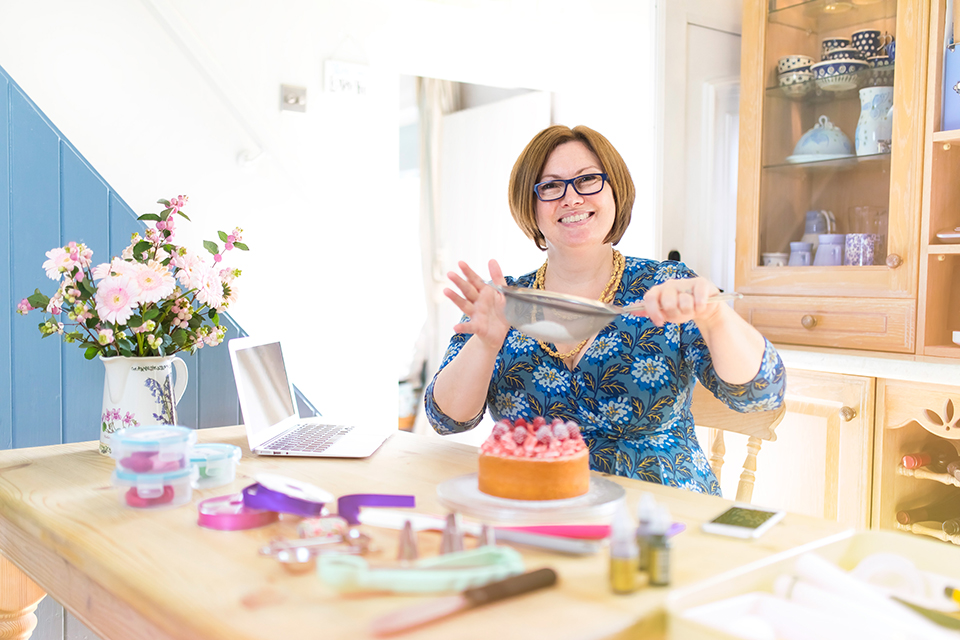 Llandudno based entrepreneur says superfast broadband helped start a sweet new career
Judith Bond, 45, has managed to grow her hobby of baking cakes for friends and family into a successful business. With plans to develop her business and build a cake studio in the garden, Judith says that without superfast broadband she wouldn't have been able to follow her dream. 
"I'm very blessed to live on the side of the Great Orme beside the lovely North Wales coast. I never imagined my full-time job would be making cakes from our cottage kitchen whilst enjoying gorgeous views across the Bay of Llandudno.

"I have a desktop in my office, MacBook and tablet for client meetings and events and a smart phone that's never more than an arm stretch away! It's important that I have the infrastructure to make it as easy as possible for me to run my business.

"I use my broadband on a daily basis to communicate with customers, market my business, upload all my images quickly to a cloud storage system, keep up-to-date on social media and learn new skills from webinars and tutorials.

"Spending a lot of my time behind a desk in my previous job means that I'm used to learning new software but technology is changing so quickly that a superfast speed connection has been really important.

"Superfast broadband has enabled me to be far more efficient and dedicate more time to baking and decorating rather than waiting for documents to download or struggling to get in touch with customers. It takes the frustration away which allows my creativity and passion to flourish."
Judith lives with her husband Barry and their mini dachshund Henry and they enjoy spending time in their garden with family, friends and neighbours.
"Most of our family live away and with Barry's son in Dubai and my family near Belfast we rely heavily on fast broadband speeds to keep in touch with all of them. We love it when they come to visit. Everyone piles in with phones and tables in tow and all log on to the WIFI, usually before they've sat down! It's nice to think our broadband can handle everyone's needs whether that's video calling or streaming children's TV programmes.

"I can't imagine managing my life without my superfast speeds. Working from home can sometimes be quite lonely but I know that at the click of a mouse I can connect with other small business colleagues and to get advice and support, and network to my heart's content."
Why go superfast?
Superfast broadband allows you to communicate and share the things that are most important to you in a quicker and more reliable way.  Whether you're surfing the web, chatting to family on the other side of the world or discovering new places to visit, with a high speed internet connection it's so much better.