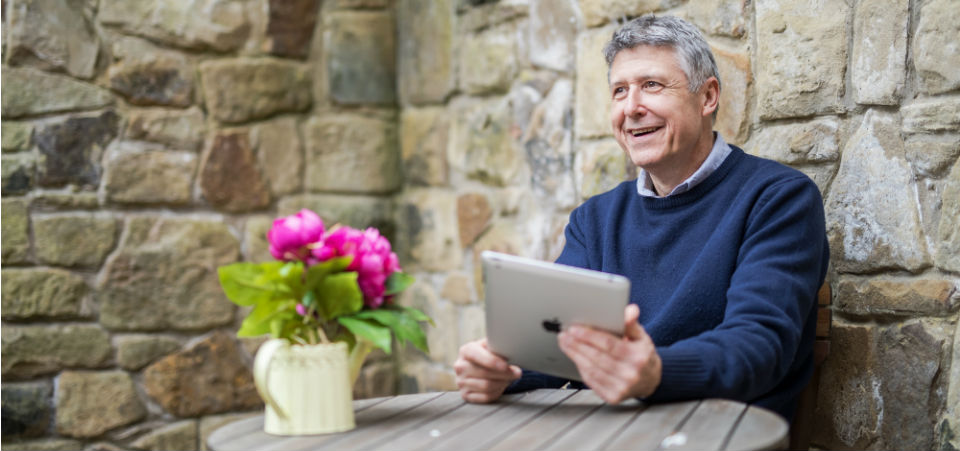 Superfast broadband allows a couple to stream live TV in their garden while enjoying the sunshine
Keith Freeburn and his wife Belinda are experiencing first-hand how a superfast internet service can help speed up everyday life.
With conventional broadband speeds restricting their day to day lives and slowing down everything from streaming TV shows to internet shopping, the couple made the switch to superfast as soon as it became available.
Keith said: "Tasks like online shopping were so mundane before but since we upgraded to superfast, the connection has been so much quicker that websites take seconds to load instead of several minutes and everything can be done at the click of a button.
"Both myself and Belinda spend a lot of time shopping online, from the latest gadgets to food and clothes shopping. Before we had superfast internet, it took so long to process my order that the website would time out and my basket would empty before I had time to put my card details in and complete the order. It was so frustrating. Upgrading has certainly taken the stress out of shopping online.
"By far the best thing about our faster internet is that our Wi-Fi signal now stretches as far as our garden terrace. This is brilliant because on the rare sunny days that we have up here in North Wales, we can both sit on our terrace and enjoy a cup of coffee while we catch up on local news, the latest football results or even do our online shopping".
"A big perk of the superfast connection for me is being able to live stream football games in the garden too. At the moment, we're working on a refurbishment project for a new property and I'm often outside in the garden doing DIY projects, so on the weekends I can keep up with Match of the Day and not miss a single goal!"