Talk about organ donation: Mark Irwin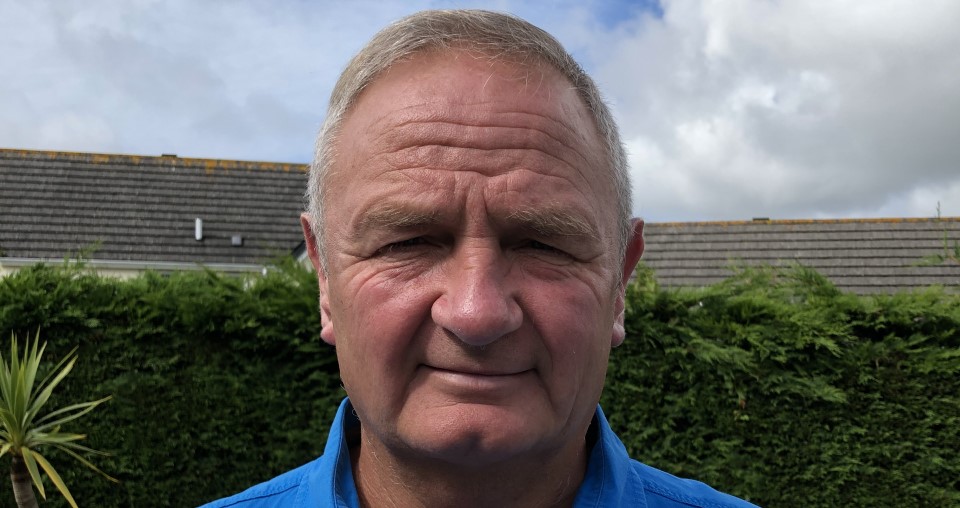 I hope my story encourages even more people to talk about organ donation.
Mark Irwin, 56, from Pembroke Dock recalls sitting in his car with his wife, thinking he wouldn't survive another week.
That night, on June 2nd, 2012, Mark would receive the phone call that would change his life forever.
He said:
I remember as a young man having dizzy spells playing rugby. I reported my symptoms to my GP, but nothing was detected.
Mark's symptoms weren't diagnosed as his symptoms at this time were only prevalent when exercising.
He said:
Over the course of time, it was determined that I had Dilated Cardiomyopathy (DCM) and Arrhyhtmogehnic Cardiomyopathy (ARVC).
Once Mark was diagnosed, despite medication, his health began to deteriorate when he developed an intolerance to the medication that he was taking to help control the arrhythmias.
He said:
I knew that the chances of finding a heart donor were slim and so I just accepted that I needed to look after myself as best as I could – though it was always in the back of my mind, I had to block it out. It was a really difficult time.
Against all odds, Mark survived without the need for a heart transplant for 15 years, until changes in medication meant that his thyroid issues flared up again and his situation deteriorated rapidly.
He said: 
One evening in June 2012, my wife and I drove down to Freshwater West beach to reflect and look at the waves. We hardly spoke, and I was so ill, I couldn't even get out of the car. I didn't think I would last the week.

That night, as if in the hands of fate, just after 2am, my mobile rang - my transplant coordinator spoke and told me that there was an organ available, and that a taxi was 15-minutes away.
Mark arrived at Royal Papworth Hospital to receive a heart transplant.
Mark went into the six-hour surgery and had what was described a 'textbook transplant'.
Mark said:
After the transplant, I was in hospital for 25 days, including accommodation in a flat on the hospital site for what's called an 'adjustment period'.

I was suffering with anxiety after the operation, and had difficulties adjusting to the new organ. My old heart was so weak, that when the new powerful heart was in my body, I wasn't in control of how it beats, and so often found myself catching my breath. That bit alone took a bit of adjusting. My father stayed with me during the adjusting period and after a few weeks, I began to recognize my new heart as my own.

I hope my story encourages even more people to talk about organ donation. I think it should be talked about, as early as in school, so that its not a taboo subject and more lives can be saved.
Your organ donation decision shouldn't be a guessing game
Make a decision, register it, tell your family.