The A470 junction will connect the A470 to the A465.
 What we're doing
building a temporary road
moving utilities
building new viaducts at Nant Ffrwd and Taf Fawr
building a bridge
junction improvements
We will build a new junction to replace the existing one at the A470/A465 roundabout.
The junction will have two roundabouts on the A470 with roads to the A465.
We are going to build a bridge to carry the A465 over the connector road between the 2 roundabouts.
We will build new viaducts to bridge the Nant Ffrwd and Taf Fawr watercourses.
We will move utilities, including overhead high voltage cables, to build the new road.
Current progress
We have:
cleared vegetation ready for work to start
started moving the overhead high voltage cables
built access tracks to the bridges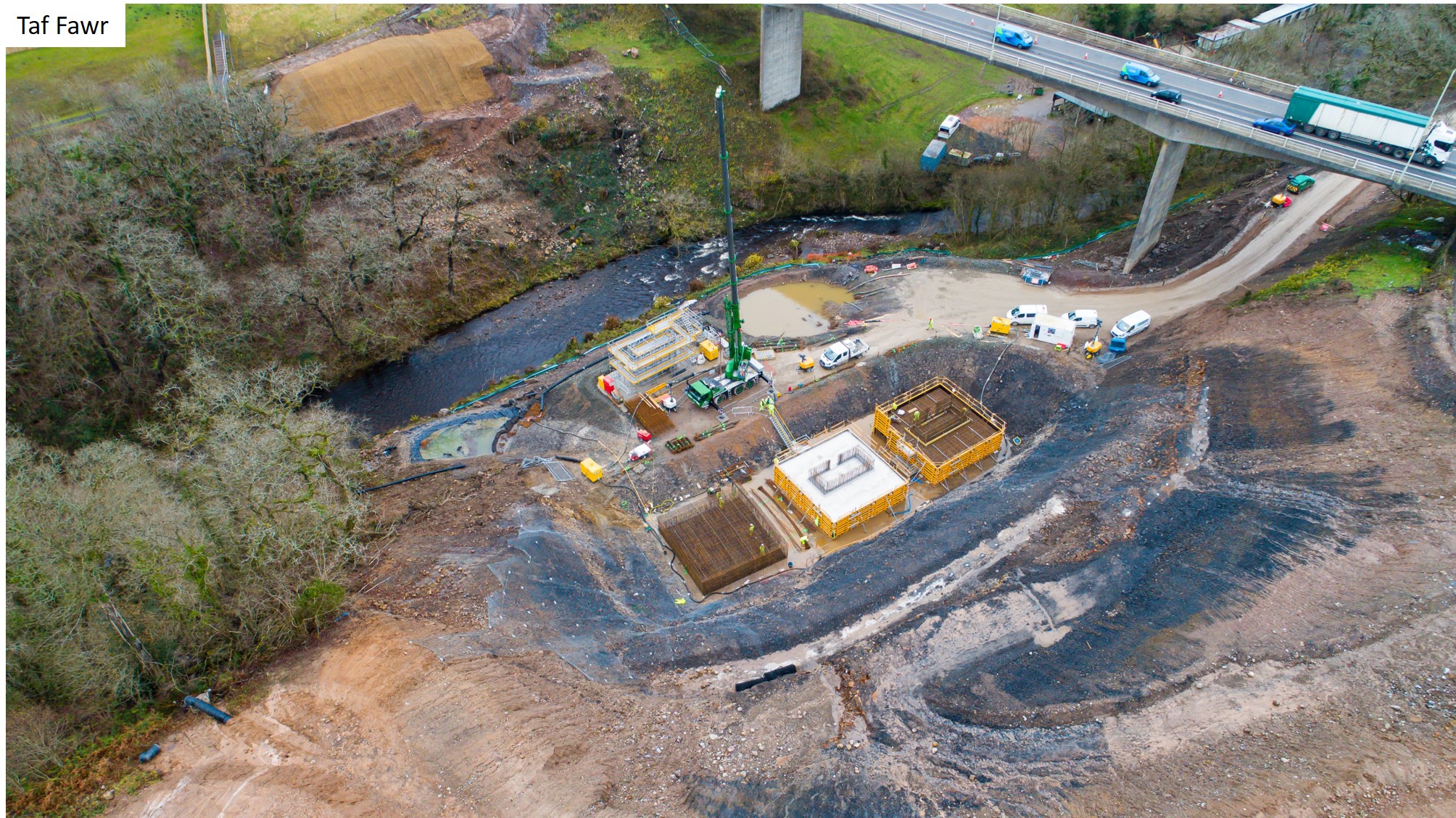 Next steps
Spring 2021 to summer 2021: we will complete the new farm/property access private road to replace the existing section of private road.
Summer 2021 to summer 2022: we will build a new temporary A470 road to the north of the roundabout (see orange lines on the map).
Summer 2021 to spring 2023: we will build a new bridge and viaduct to carry the eastbound slip road from the A465 and A465 main carriageway over Nant Ffrwd.
Summer 2021 to autumn 2023:  we will build a new viaduct to carry the A465 carriageway over Taf Fawr.