We are planning a new section of the A487 north of Machynlleth, including a new bridge across the River Dyfi.
Overview
Why we are doing it
The Pont-ar-Ddyfi bridge was not designed to carry the current volume of traffic. The road is often closed due to frequent flooding causing traffic to take a diversion of up to 30 miles.
We want to:
make it easier to cross the River Dyfi
make it easier to access employment opportunities, healthcare and education
make sure Machynlleth remains a vibrant centre of the community
preserve historic landmarks and buildings
make the A487 safer
help prevent flooding
make it easier for people to walk and cycle across the bridge.
Current progress
Building work started in spring 2021 and we are currently preparing the area for main building works. These include:
preparation to build flood bunds to protect the Eco Centre
preparatory works to build the northern junction
completing service diversions
Aerial view of the works to build the new Dyfi bridge:
The plan
We will build a new single carriageway road joining the existing A487 south east of Pont-ar-Ddyfi bridge.
The new road will cross the River Dyfi approximately 480m upstream of the existing bridge. This new stretch of road will become the A487, with the existing road north of the bridge becoming the A493.
The A493 and the existing A487 south of the Pont-ar-Ddyfi bridge will no longer be a Welsh Government road and so will be maintained by local authorities once the new road is open to traffic.
Image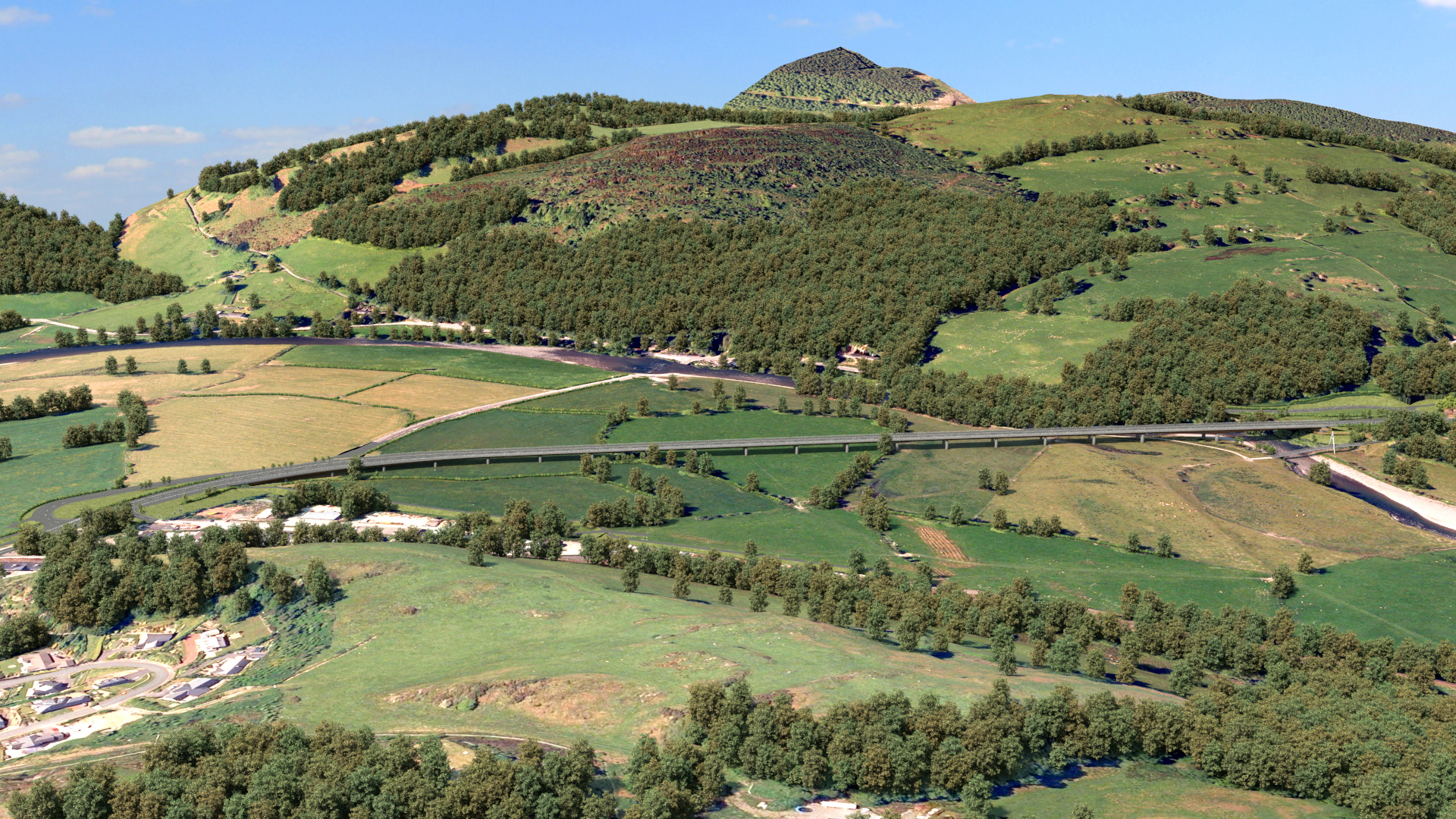 Image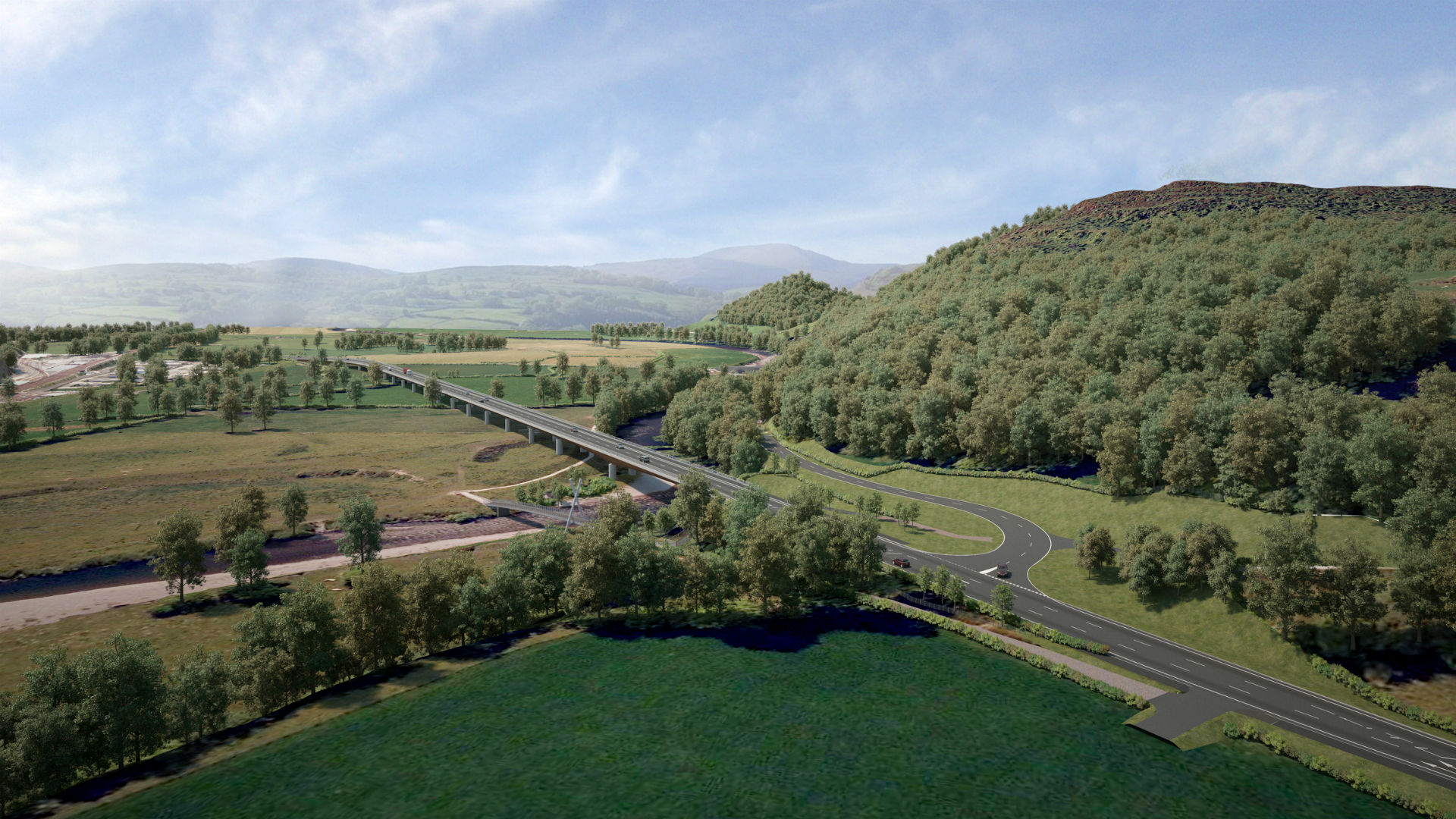 Timetable
Publication of draft orders and environmental statement: autumn 2017
Draft Orders exhibition: autumn 2017
Publication of orders: early 2020
Start date: spring 2021
Road open: late autumn 2023
Next steps
This summer, we will:
build flood bunds
install emergency pumping facilities
start earthworks for the new bridge deck
build piles and piers to support a new bridge deck
build new bridge crossing the Afon Ddyfi
building new road layouts at both ends of the scheme
change parts of the existing road so that it joins the local authority's road network