The new bridge and retaining walls at Cefn Coed will maintain connection between the north and south of Cefn Coed whilst allowing for widening of the A465 road.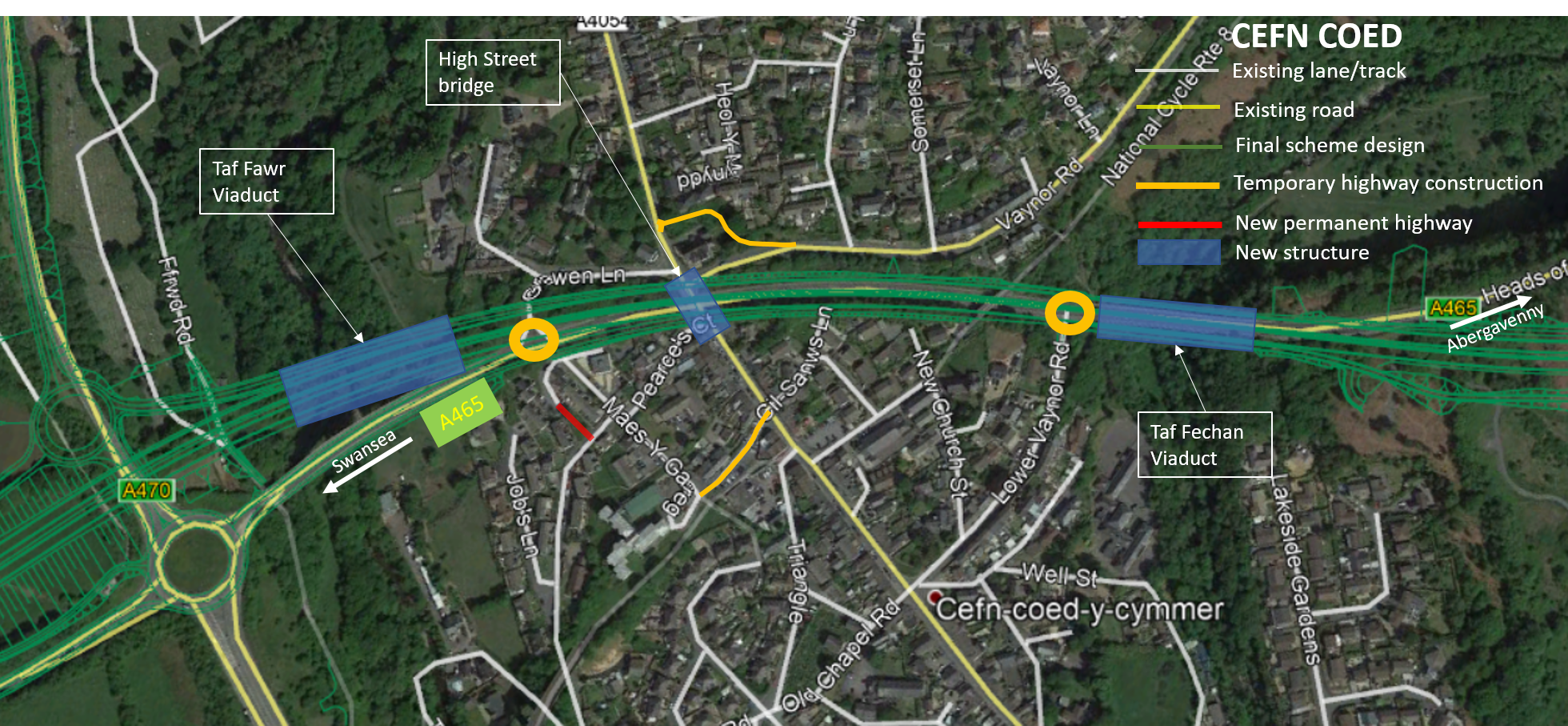 What we're doing
building a temporary road
moving utilities
building a new bridge at High street
building a new footbridge
widening Taf Fechan viaduct
building retaining walls
We will build a 688ft (210m) long wall along the A470 next to the Cefn Coed cemetery.
We will replace the High street bridge with a new structure so that we can widen the new road to the north and south.
We will strengthen and widen Taf Fechan viaduct to carry the new A465 road.
We will build a road to run east of the Taf Fechan viaduct for about half a mile (0.8 km). The road will be built in a series of cuttings up to 52ft (16m) and on embankments up to 44ft (13.5m) high.
Current progress
We have:
introduced two temporary mini roundabouts.
closed High St. Bridge.
built a temporary diversion route at the junction of Vaynor Road and Upper High Street.
put in place a diversion route at Station Road.
temporarily closed Grawen Lane to through traffic, so utilities could  be diverted.
worked on Taf Fawr bridge foundations on the west side of the river.
temporary services bridge/footbridge over A465.
excavated Taf Fawr east piers and completed west pier bases.
completed Cefn Coed southside piling and excavation in front of southeast piles.
preparation works for Taf Fechan Bridge west abutment.
Taf Fawr: Continued east piers work.
began construction of bridge decks.
Cefn Coed: Southside commenced retaining wall finishing works, including stone facing and capping beam.
Taf Fechan: Ongoing works to the arches, soffit and piers.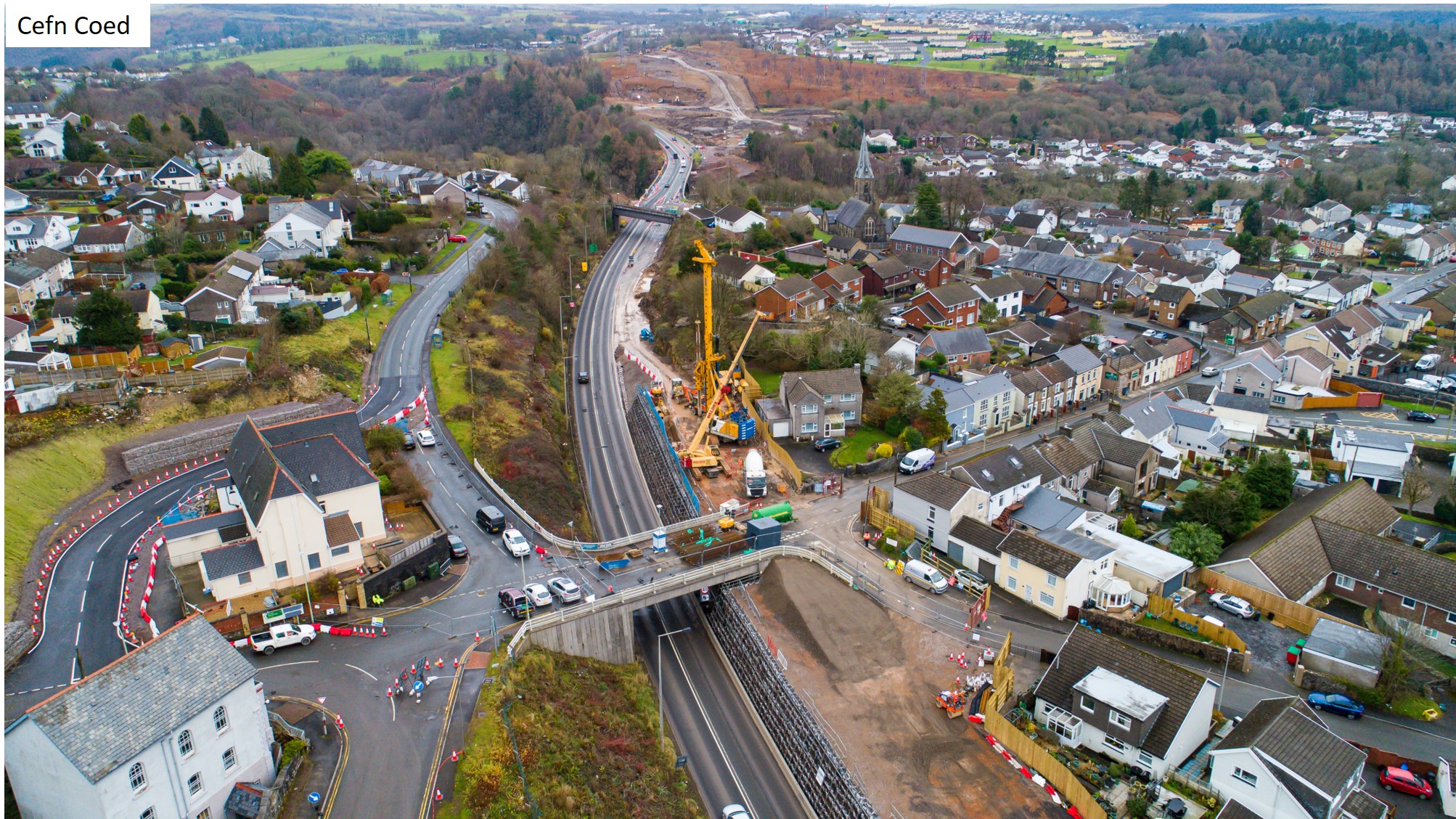 Next steps
Cefn Coed: South East and South West masonry cladding works.
constructed new High Street Bridge abutments. When completed, the existing bridge will be demolished. Some weekend closures likely in early 2023.
installed new precast concrete bridge beams. Some weekend closures likely in spring 2023.
diverted utilities through the new High Street bridge. Will open to traffic summer 2023. 
built new westbound A465. Will open to traffic summer 2023.
Taf Fechan: Ongoing works to the arches, soffit and piers.