The Croesbychan junction will connect Hirwaun and Llwydcoed and support the Cynon Valley Gateway scheme.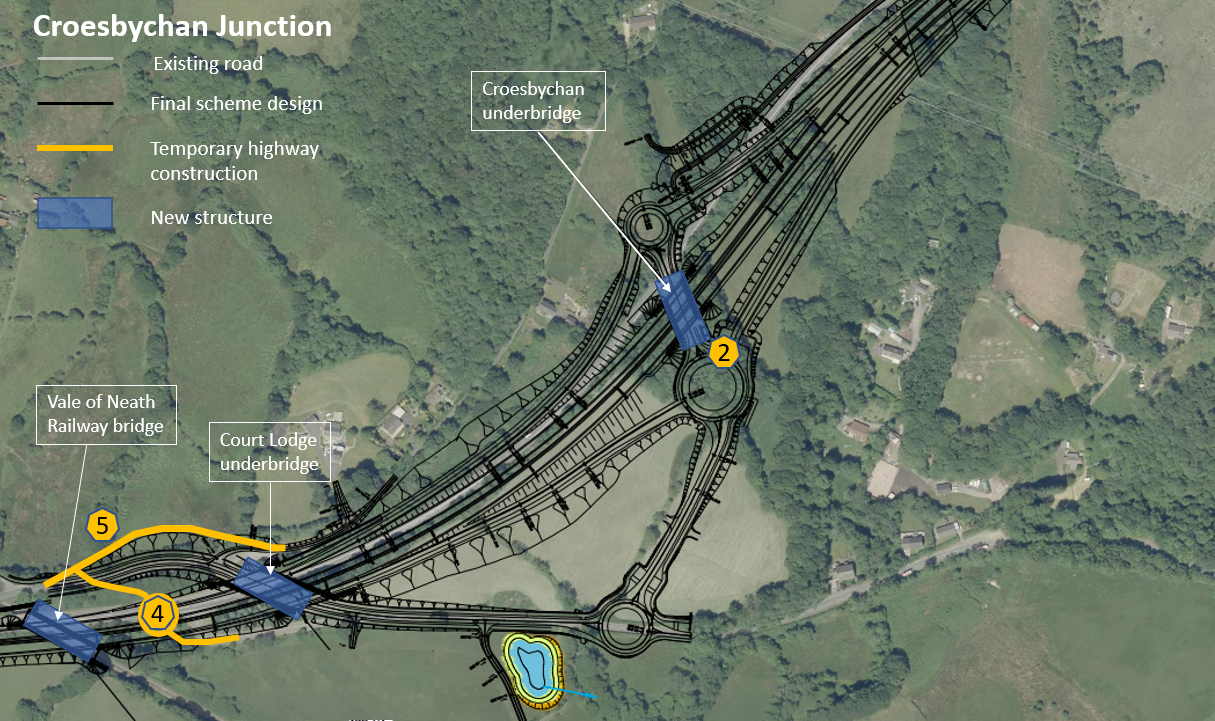 What we're doing
moving and re-planting ancient woodland
laying a temporary road
moving utilities
building a bridge over the Vale of Neath railway line
building a new road and roundabouts
We will build a new junction to replace the existing one. The junction and the road will be built mostly on embankment up to 42 ft (13m) high.
We will also build a viaduct over the Nant Melyn watercourse, which will carry the new A465. The existing Nant Melyn Viaduct will be used by Non-Motorized Users (NMUs) only.
We will build a temporary road to provide space for construction of the permanent road.
The work will be done in phases.
Current progress
We have:
carried out environmental surveys
cleared vegetation ready for work to start
started to prepare the site to move utilities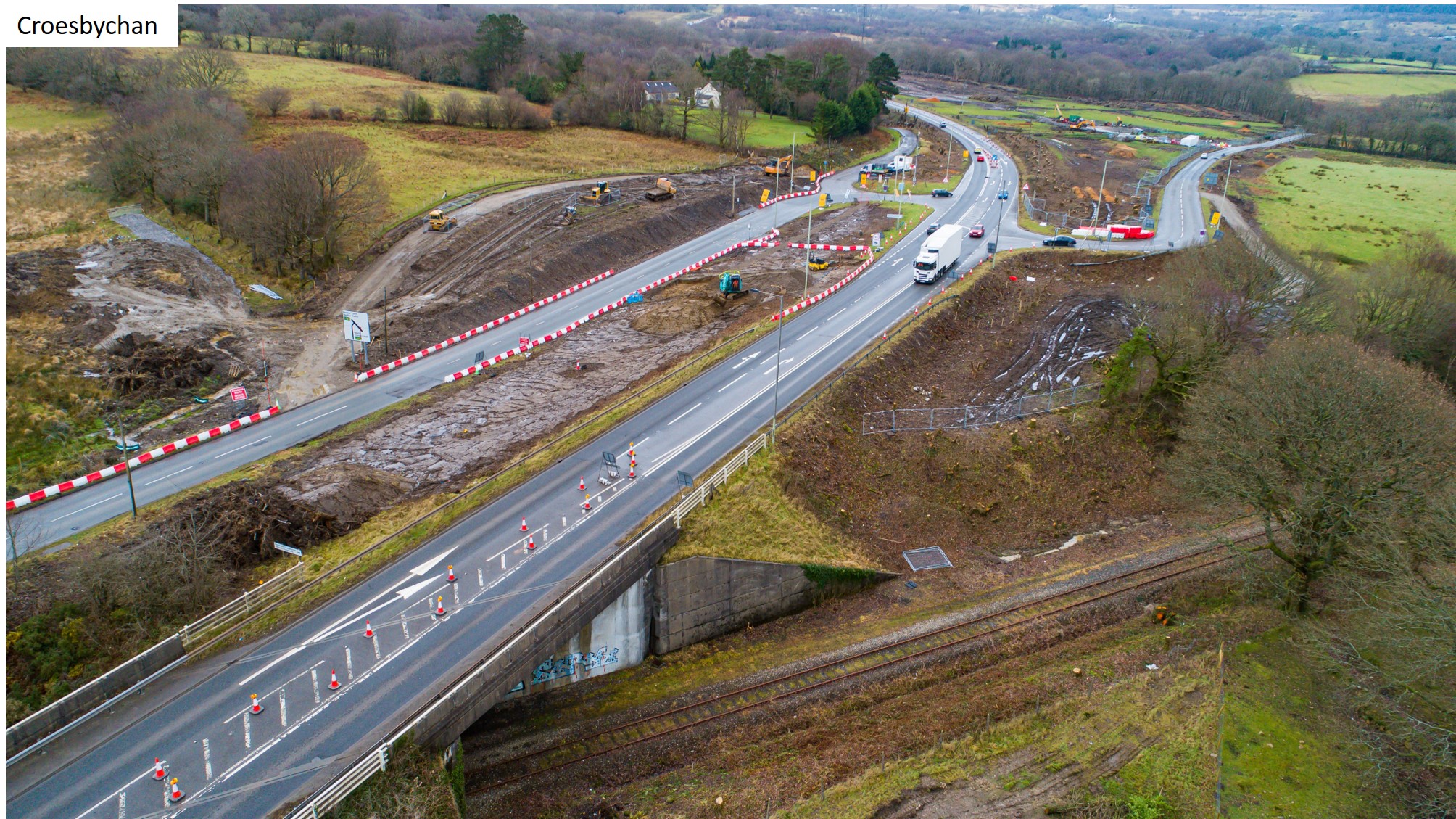 Next steps
dormice: checking that the new habitat provides the dormice with the same resources they had in their old habitat, before we move them from the existing site
autumn 2021 to spring 2022: clearing vegetation ready for work to start
from autumn 2021: we'll put up fencing in the area
winter 2021 to spring 2022: we'll build a temporary roundabout to the west of Court Lodge Underbridge