Higher education stories: Dylan from Bangor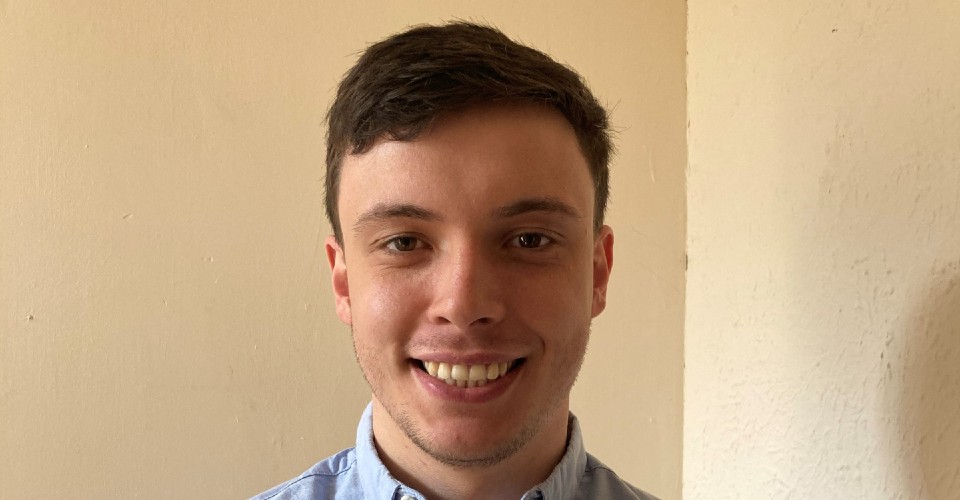 The finance support I received has been a huge help and has meant I don't need to worry about money while I study. I get most of my support through grants, but I do have a student loan. It's reassuring to know that I won't start repaying that back until I'm earning and able to afford to.
Dylan Jones, 21, from Bangor, says the pandemic isn't getting in the way of his future plans, despite the changes to learning over the last year.
In his final year of studying Youth and Tribal Studies, Dylan is hoping to go on to complete a Master's degree and then become a teacher.
Dylan says:
"The last year has obviously  been quite different to the university experience I'd had before the pandemic, but I've been very lucky to be living with a close group of friends. We still have the same laughs and socialise together, so that's really helped us all get through it."

Like many students, Dylan has found the transition from face-to-face to online learning a challenge but something he's been able to adapt to. It's not put him off considering future study and he's found some benefits to the change.
Dylan says:
"There are definitely pros and cons with online learning. On the one hand, having a 9am lecture means you can much more of a lie in! However, like everyone, I am starting to miss the face-to-face seminars as it can be harder to have a natural discussion over video calls. While it's not been perfect, we're all making the most of it and still learning despite the distance."

When it comes to student finance, Dylan has found the ongoing support throughout his studies an essential part of his living and doesn't consider his loan to be a 'debt'.

"I was able to receive a grant of £7,000 from Student Finance Wales which helps with my living costs and I know I don't need to worry about paying that back. I receive that each year as well as a £2,000 loan which I will eventually need to repay. The repayments aren't something I worry about at all, its like paying a phone contract and I know I won't need to pay anything until I begin earning above the UK repayment threshold. Once I do start repaying the loan, I know I'll be able to afford to.

"I also don't think of it like a normal 'debt', I'm never going to need to worry about penalties if I don't pay it all back and it will just come out of my earnings automatically, so I don't need to organise anything.

"The finance support I received has been a huge help and has meant I don't need to worry about money while I study at all."
Don't let money get in the way of university
From September 2018, eligible first time undergraduates will get comprehensive support to help fund their day-to-day living costs during term time, regardless of where in the UK they choose to study.