Higher education stories: The Humphreys family from Montgomery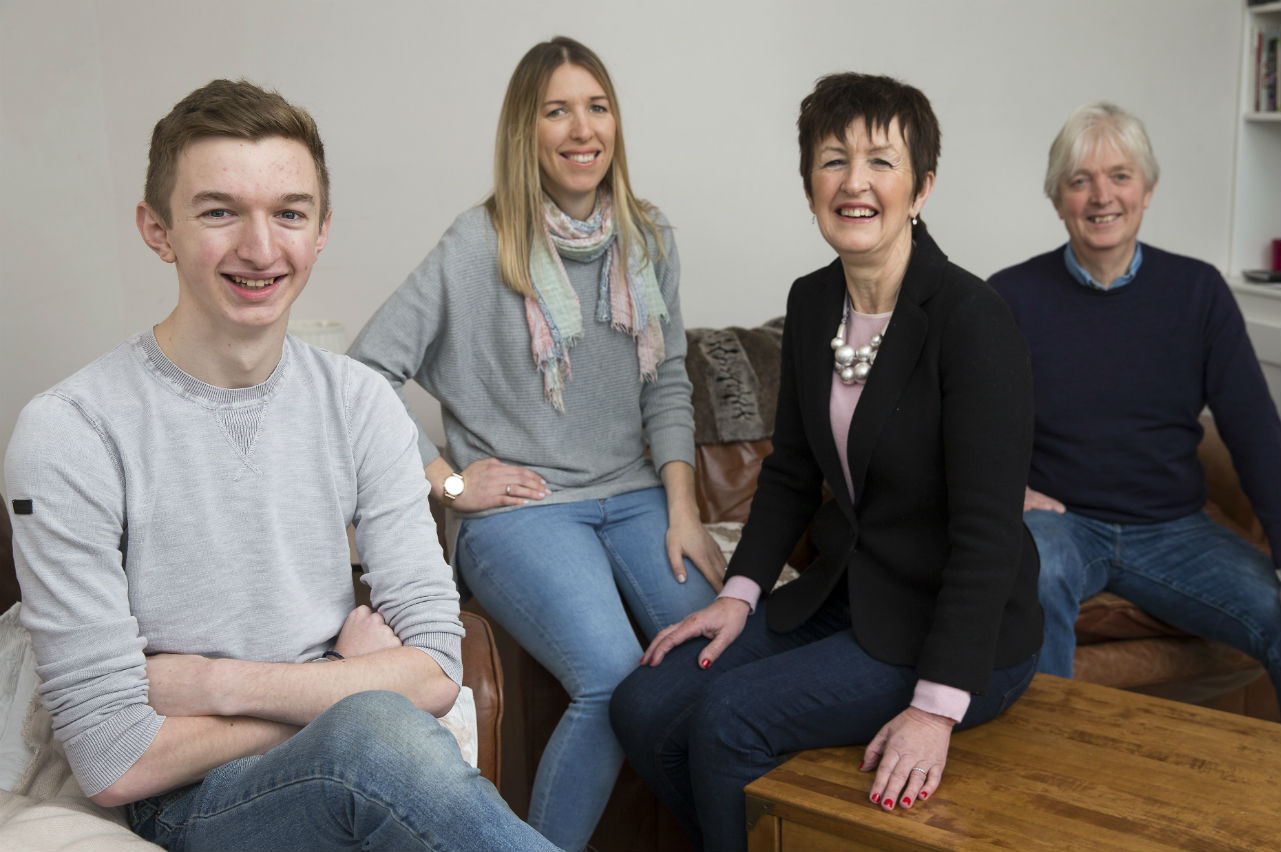 Parents of four from Powys back new Welsh Government financial support package for Welsh students
Parents Cyndy and Phil Humphreys from Montgomery in Powys supported their children in their decision to go to university and would have done "anything they could to allow them to follow their dream".
The couple have four children - Marcus, aged 36, Lucy, 34, Tristan, 31 and their fourth child, Cameron aged 19, is currently studying Maths in Swansea University.
Cyndy, 61, a retired teacher, and husband Phil, 67, an architect, covered accommodation costs for their children at university and helped with living costs.
Cyndy says:
"It still meant they each had to take out a student loan to cover their fees and other living costs, but we wanted to make sure they all had the best experience by helping them out financially, but still understand the value of money.

The new student support package from Welsh Government sounds like a good idea in that it encourages kids to be independent and live away from home where you get the true university experience. It means you learn to manage on your own if you have that extra support for living.

In my experience as a teacher I'm very aware of the difficulties some young people face when wanting to go to university. I do think young people are more savvy about money these days but they also face lots of financial constraints – the cost of living is high and so saving becomes more difficult, the cost of childcare as well as tough competition for jobs. Getting a degree helps you on your way to getting the job you want and shows you are committed."
Cyndy and Phil's eldest son, Marcus, 36, studied law and now works as a project officer with the NHS. Lucy, 34, studied education and is a teacher. Tristan, 31, studied politics and is the Lead in Wales for charity Coeliac UK.
Don't let money get in the way of university
From September 2018, eligible first time undergraduates will get comprehensive support to help fund their day-to-day living costs during term time, regardless of where in the UK they choose to study.