Higher education stories: Ilan from Bala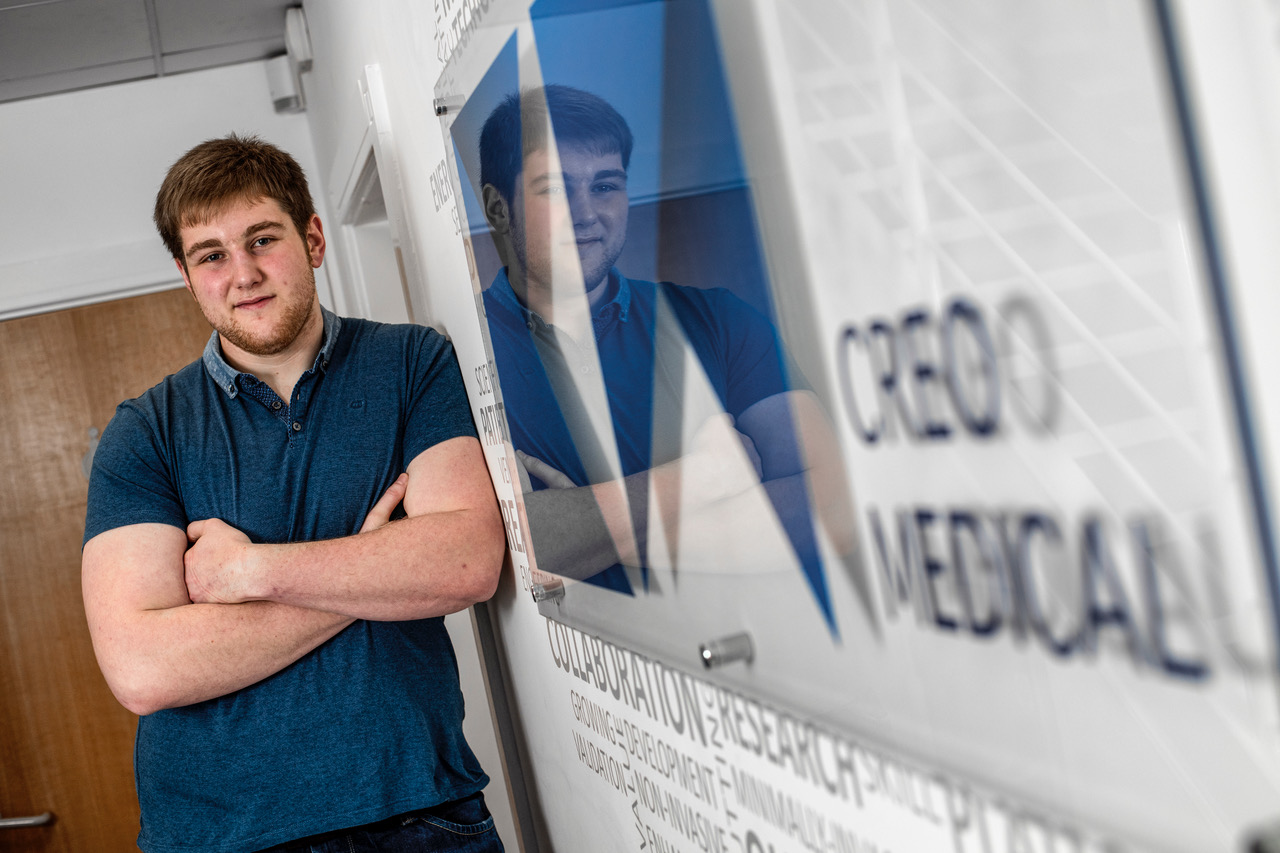 Engineer backs new student support package for Welsh students
Ilan Wyn Davies, 22, from Bala, Gwynedd, overcame dyslexia to graduate from Bangor University with a first-class Electronic Engineering degree. He chose Bangor University because they have a dyslexia centre offering one-to-one study support sessions.
Ilan's degree course combined an undergraduate and postgraduate qualifications degree, meaning he didn't graduate after three years but stayed on to obtain a Master's qualification. So Ilan had to fund four years of higher education.
Ilan says:
"I also took out the maximum student loan I was entitled to. I tried to cut costs: I was in halls for the first two years of my degree which helped reduce living costs. I considered the cheapest options when I moved into private accommodation in my third year.

University costs money but whether you go or not should depend on what you want to get out of it. For me it was about getting a good degree and experiencing new things. I made lifelong friends and university gave me the chance to go to Japan to do a three-month summer internship with electronics firm Hitachi G.E.

University gave me opportunity. It's not about your financial background, it's about your need and determination to succeed. The financial help available means money isn't a barrier – it's up to you."
Ilan has his father to thank for his decision to pursue a career in engineering.
Ilan says:
"When I was a child my dad was paralysed from the neck down while playing rugby. He was a very hands-on man. He worked as a farmer, lumberjack and welder. At the time of my dad's accident, there weren't a lot of electronic devices to help him out there, so my interest in electronic engineering was inspired by my father and wanting to come up with devices that could make his life easier."
Following graduation in July 2017, Ilan is now combining work with further study. He has started a three-year PhD programme jointly with Bangor University and CreoMedical, a medical device company based in Chepstow, Monmouthshire.
Don't let money get in the way of university
From September 2018, eligible first time undergraduates will get comprehensive support to help fund their day-to-day living costs during term time, regardless of where in the UK they choose to study.