Higher education stories: Megan from Penarth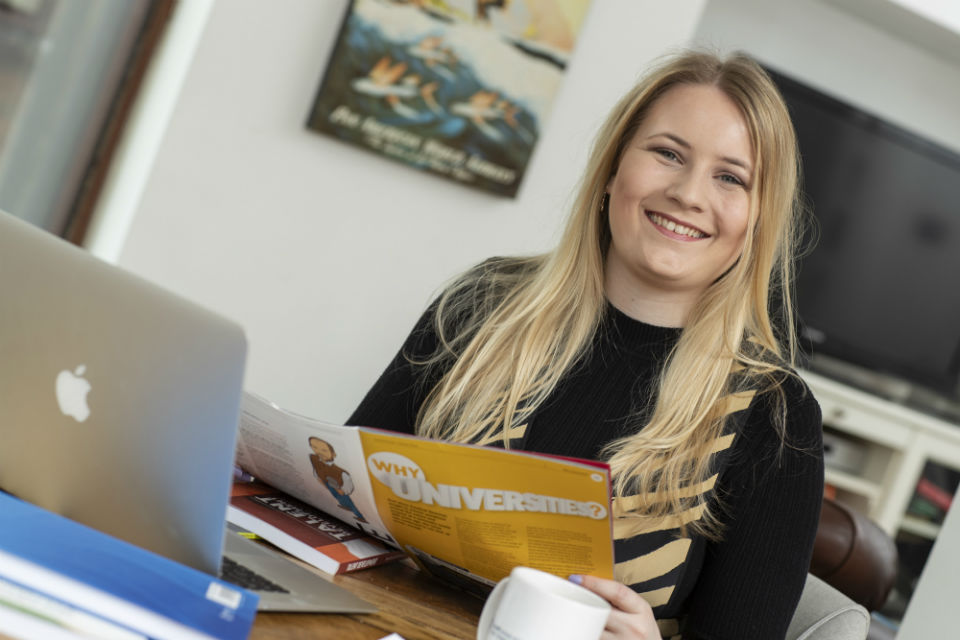 Master's degree student backs new postgraduate finance package
Megan Wiltshire, 21, from Penarth, Vale of Glamorgan, initially thought she couldn't afford the cost of a Master's degree but after spotting the perfect course decided to assess the financial options available to her. 
Megan says: 
"I was in the final year of my undergraduate degree in Media and Communications at Cardiff University. I was planning to graduate and get a job. I hadn't considered doing a Master's degree because I didn't think I'd be able to afford it and so it was out of my reach. 
"I found out there was a postgraduate loan of £13,000 to cover course fees and living costs. With that, plus my income from working part-time, plus careful budgeting, I decided I could afford to do the Master's degree."   
Megan started her Master's degree in September 2018 and will graduate later this year. She plans to pursue a career in social media and digital marketing.

Megan says: 
"The postgraduate student loan meant I could afford to do my Master's degree. The fact that there's now increased financial help for new students, including a grant, is even better. 

"The cost of postgraduate study seems daunting at first but it's worth it in the long run. You only pay it back when you're earning above £21,000 and you pay it back in instalments. I've benefitted so much from my studies and I've learned to budget. 

"I would say make sure you research your Master's course to make sure it's the right one for you because of the cost. If you feel like it's an investment in yourself then it's 100 per cent worth it."
Don't let money get in the way of university
From September 2018, eligible first time undergraduates will get comprehensive support to help fund their day-to-day living costs during term time, regardless of where in the UK they choose to study.