Higher education stories: Tola from Caerphilly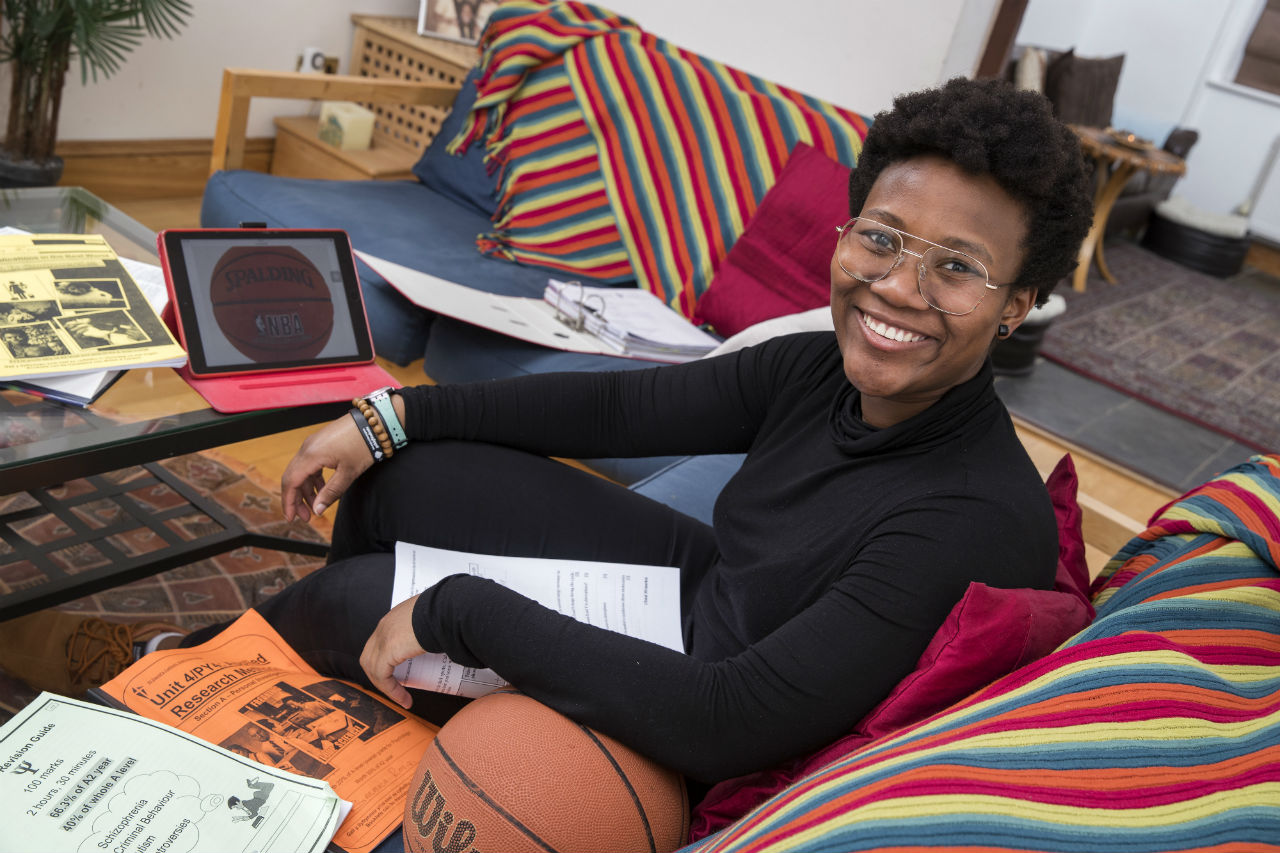 College student looks forward to university to train as physiotherapist with new student support package from Welsh Government
Tola Rotibi, 17, from Caerphilly, will be one of the first to benefit from the new financial support package for Welsh students going to university from September 2018.
Tola, a keen netball and basketball player, is studying A-Level biology, psychology and PE at St David's sixth form college in Penylan, Cardiff. She has been offered a place to study physiotherapy at King's College in London.
She says:
"The new student finance package means I'll be entitled to at least a £1,000 grant so I feel very fortunate. I feel less pressure to work during term-time and I can focus on my actual course and work over the summer holidays instead.
"I also saw the news about the threshold for repaying student loans being raised from £21,000 to £25,000 which is good. Some of my friends have been worried about repaying their student loans but I try to tell them to put it into perspective – that you repay a little at a time and only when you're earning over a certain amount so it's not that much really.
Tola is the youngest of three siblings. Her two older sisters are all currently in university.
Tola's mum Adenya says: "Money was not a primary consideration – not because we have so much of it that we don't have to worry about it but because we didn't want money to hinder their dreams. Going by my older daughters' experience, student finance is a good system which is getting better as there'll be more financial help for Tola."
Tola is planning ahead while she finishes her studies.
She says:
"Money shouldn't be an issue in deciding on your future because it's only a little bit of entire picture. Other factors such as the rating of the university, the quality of teaching, the satisfaction of students there and even the social life are so important as well. After university I think I'd like to go abroad and work. When I return I may open my own clinic. That's the plan."
Don't let money get in the way of university
From September 2018, eligible first time undergraduates will get comprehensive support to help fund their day-to-day living costs during term time, regardless of where in the UK they choose to study.