Dowlais Top junction will provide access to the A4060, Dowlais Top high street and Pengarnddu industrial estate.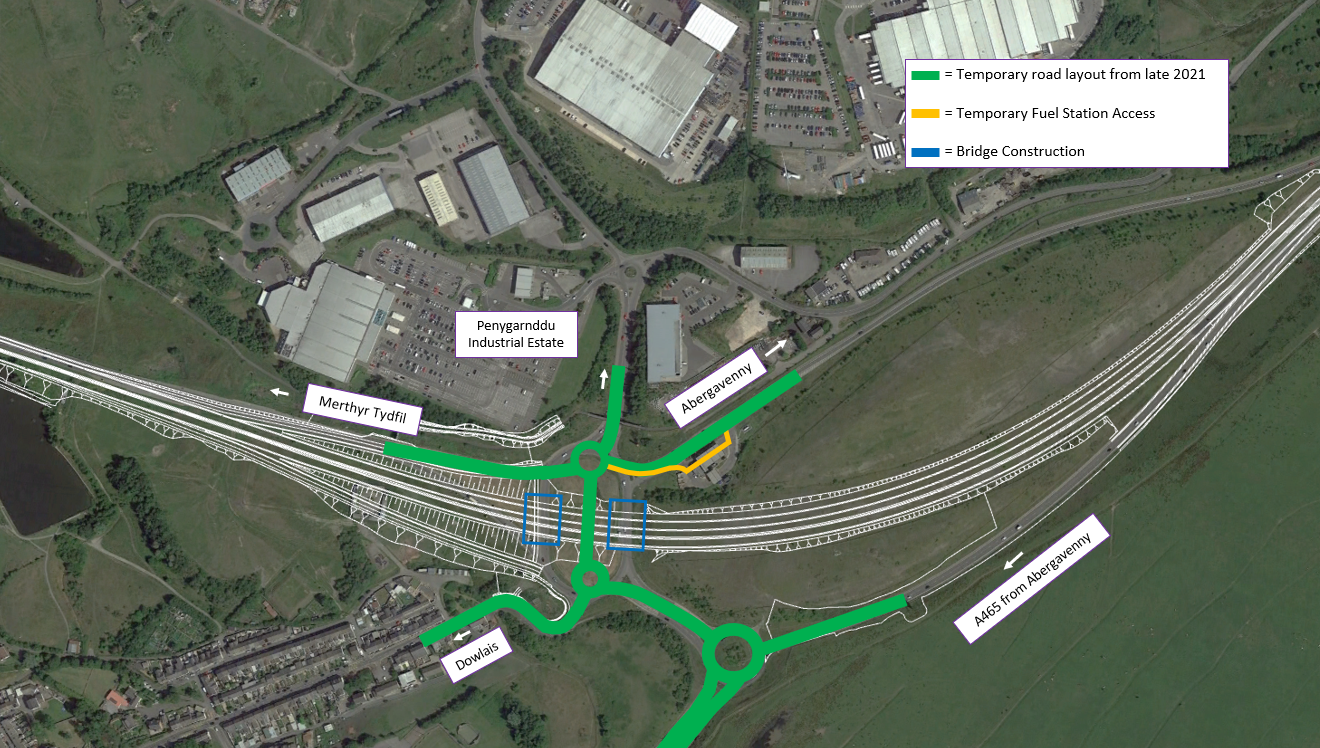 What we're doing
moving utilities
building a temporary road
building a slip road
building a bridge at Jones street
building bridges
creating lapwing habitat
building a temporary roundabout
We have created 2 temporary roundabouts at the junction. These are needed to help build 2 new bridges. These will carry the A465 over the completed junction to join the A465 dual carriageway. The 2 temporary roundabouts will eventually be replaced with a new single roundabout.

The road will be built on embankment up to 30ft (9m) above the existing level.
We will create a new lapwing habitat to the east of the junction.
We will move utilities, including overhead high voltage cables to build the new road.
We have:
cleared vegetation
built two temporary roundabouts to improve traffic flow and create space to build two bridges
diverted traffic onto the eastbound carriageway
set-up a temporary site for the construction team
investigated and carried-out treatment work on mineworks
undertaken extensive earthworks
diverted utilities
started construction work for the new bridges at the existing roundabout
installed a new pedestrian bridge at Dowlais Ponds. (Opening date TBC)
Next steps
ongoing construction of the two bridges that will carry the A465 over the existing roundabout
placing earth to create the embankment for the new A465 dual carriageway
ongoing diversion of utilities.