Living donation: Christian Amodeo
Sharing the ultimate gift.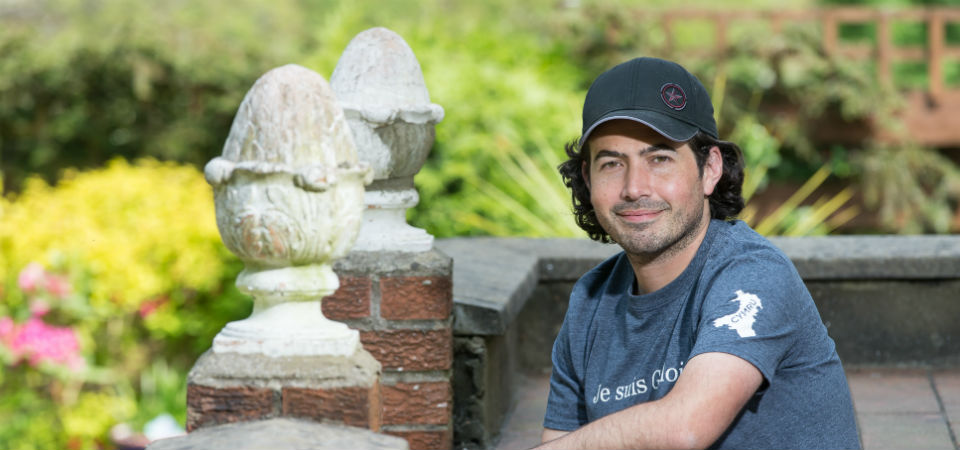 Christian Amodeo (39) from Cardiff, the brains behind 'I loves the 'Diff', knows first-hand how organ donation can transform quality of life.
His wife Helena (38) has suffered from hereditary kidney function problems since her late 20s. Two years ago her condition worsened, leaving her in dire need of a kidney transplant.
Christian explains:
"When Helena's health suddenly started spiralling downwards and towards certain kidney failure, the race was on to find her a suitable living donor for a new kidney. I was first in line to get tested for this but unfortunately I wasn't a strong enough match for Helena.

That's when we discovered the National Living Donor Kidney Sharing Scheme – where donated kidneys are shared anonymously with suitable matches from right across the UK. We were incredibly lucky to find 2 suitable donor matches and Helena got the kidney transplant she so desperately needed in November 2015. Although my kidney was not a match for my wife, I still went ahead with surgery myself in order to donate one of my kidneys to someone else in Helena's situation elsewhere in the UK.

"We were both only in the hospital for a few days and as a kidney donor, I was back cycling and running 2 months after my operation. Helena's recovery is also going well and she's looking forward to getting on with life once more.

Becoming a living donor makes such a difference to those in need of a kidney transplant, my wife is testament to that and I'd encourage others to give it serious thought and find out more about the process with their local Transplant Unit."
Interested in becoming a living donor?
Become a living donor and give someone the greatest gift of all.