Living donation: Hollie Bailey
A positive future for Hollie thanks to donor dad Robert.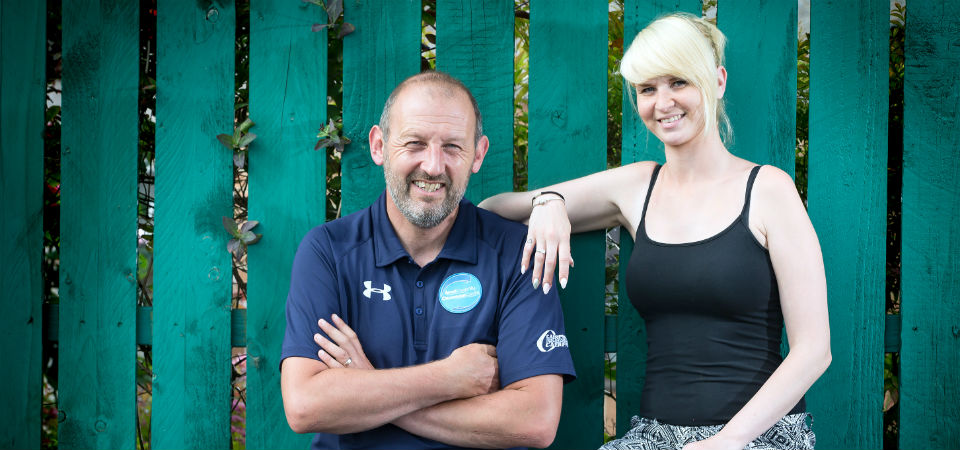 For Hollie Bailey from Caerphilly, dealing with health problems has been a big part of her life since she was a baby. She was born with smaller than average kidneys, which led to full blown kidney failure by the age of 13 and her first transplant in 2006. Her health declined again in 2014 and left Hollie in need of a 2nd kidney transplant at the age of 23.
Hollie says:
"Having enjoyed a normal life for so many years after my first kidney transplant, I found it incredibly hard to deal with the sudden decline in my transplant kidney 10 years on. Not to mention the intensive daily dialysis treatments and the prospect of a lengthy wait for my second transplant to become available."

"Both my mum and step dad got tested as possible donors and I was so relieved when my stepfather was confirmed as a match. I'll always be grateful for the gift he has given me.

Since my kidney transplant, I am back to full health and enjoying working full-time once again - something I could never have done before the operation, as I was so tired all of the time. I now have the energy to enjoy time with my family and friends."
Stepfather Robert adds:
"We were obviously delighted that I was a match for Hollie. Seeing her suffer endless hours of kidney dialysis was hard for us all. As soon as we found out that we were blood group compatible, I started 9 months of intense tests, to make sure that I was fully fit and able to donate a kidney to Hollie.

The support we received, and continue to receive, from the hospital has been first class. For anyone deliberating between opting in or out, I would say, opt in. The impact you can have on the quality of someone's life is immense."
Interested in becoming a living donor?
Become a living donor and give someone the greatest gift of all.