Talk about organ donation: Ellie Lacey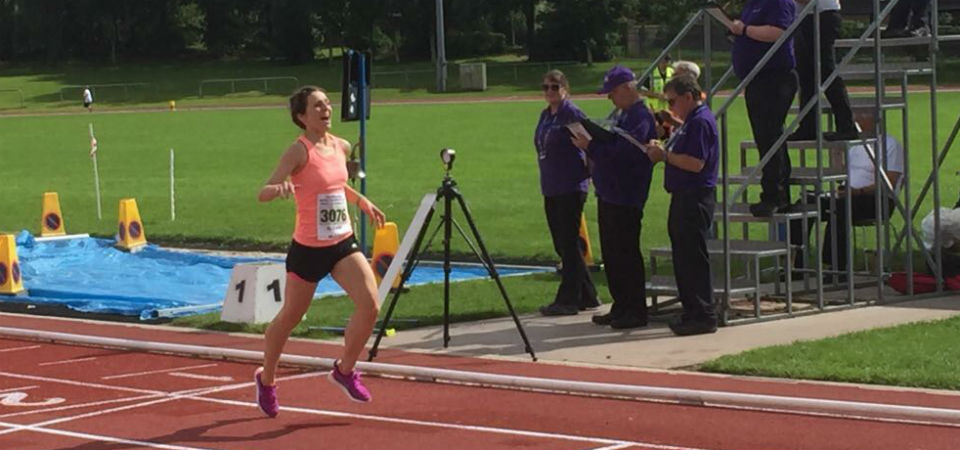 A second chance to live a life full of adventure.
Ellie Lacey (31) from Cardiff was young, fit, healthy and living an active life until she became seriously ill from liver failure. She thought her life was over but a transplant has given her a second chance to live a life full of adventure. Ellie tells her story:
"I'd started to feel very tired but put it down to the fact that we'd not long got back from our five-month cycling trip around Europe, so didn't really think anything of it. After it continued, I decided to visit my GP to have some blood tests; the results showed there was a problem with my liver but the doctor told me it was probably just a virus and I'd get better. Within a matter of weeks my body had swollen up, started to turn yellow, and I was admitted to hospital in January 2017.
"Like many others, I had never been seriously ill before and was always fit and active. My decline was so rapid that I was blue-lighted to the Royal Free Hospital in London and put on the super urgent transplant waiting list a week later. When an organ became available three days later, it was an extremely emotional moment for me and my family. I had my transplant within 2 weeks of being admitted to hospital and thankfully it went well.
"I think about my donor all the time and like to think that I can live a life full enough for us both. I think the world of her and will never stop being grateful for her decision to give the gift of life. Her family are my heroes, during what must have been a traumatic time, they chose to honour her decision. I was so lucky to be given such a precious gift. Just six months after my transplant, I was able to participate in the 2017 British Transplant Games and was so proud to win gold in the 800m race. It was a chance to celebrate living life how I had intended to. The whole experience has completely changed my outlook on the difference organ donation can make to someone's life.
"What really hit home for me was the fact that my life changed so dramatically within such a short period of time. Waiting for a donor made me feel guilty, partly because I knew just how many other people are on the waiting list, and partly because the reality is that you're waiting for somebody else to die for you. It's a very difficult time mentally and physically.
"It's upsetting to find out that 21 families refused to support their relative's consent for organs to be donated in 2016-17. It hits me hard as I could have been one of those waiting for a life saving organ that didn't get one in time. It is so important to decide if you want to donate your organs and chat about organ donation with your family, they need to know what your decision is so they can support your decision if they are ever in that situation."
Your organ donation decision shouldn't be a guessing game
Make a decision, register it, tell your family.