Talk about organ donation: Mike Stephens
A day in the life of a transplant surgeon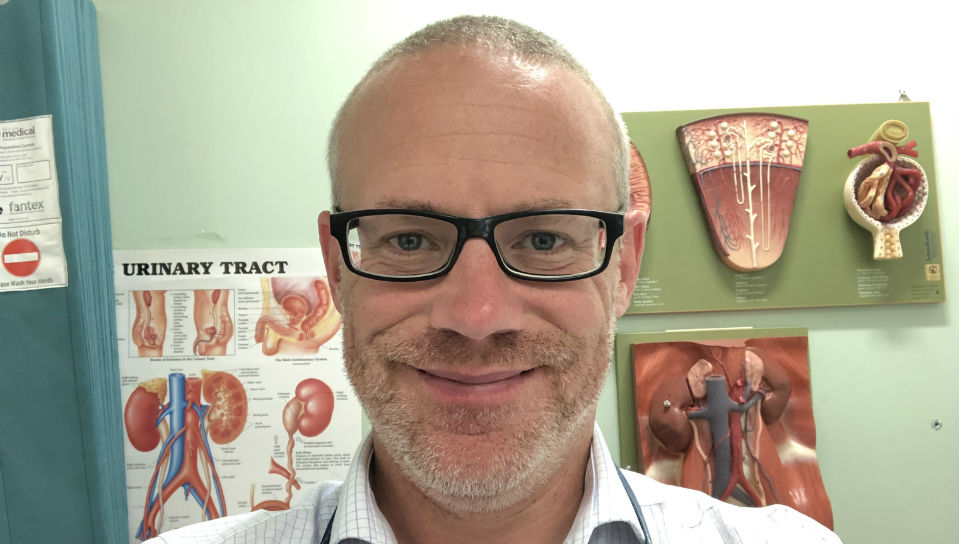 Lead surgeon for transplantation in Wales, Mike Stephens talks about his high-pressure, life-changing role.
With more than 14 years' experience heading up the team based in University Hospital of Wales, Mike has played a major role in transforming people's lives.
"Being a transplant surgeon is so rewarding. In other surgical specialities once the actual operation is finished and the patient has recovered, the patient is usually discharged from the surgeon's care, but this isn't the case with transplant surgery."

"The patients need life-long follow-up which means we have the privilege of seeing their lives develop and hearing how their transplant has enhanced things for them over years."

"We develop close relationships and I become a part of their lives, watching them get married, have children or go through normal hardships such as loss and divorce."

"It's important to say that a transplant isn't a cure, it's a way to enhance and prolong life, but it comes with risks and the medications required to keep the transplant healthy can have serious side effects."

"The decision whether a transplant is the right thing for an individual patient depends on lots of factors, many of which are not 'medical' as such but are more about lifestyle, priorities and future plans. So, we need to find out what's important to the individual to help guide whether a transplant is the best choice for them."
Mike continued:
"With the good also comes the bad. There are a handful of times where you have to tell a patient that the transplant hasn't worked, and as I've said, we forge close partnerships with the recipients and the living donors and to have to tell that, it's just heart breaking."

"But what I've come to realise is that organ donation can happen to anyone, organ failure doesn't care where you live, how old you are, what car you drive or the colour of your skin."

"Organ donation changes lives purely down to the kindness of the human race and this job makes me believe that humans are good – and for that I'll always be thankful."
Your organ donation decision shouldn't be a guessing game
Make a decision, register it, tell your family.