Talk about organ donation: Nathan Rogowski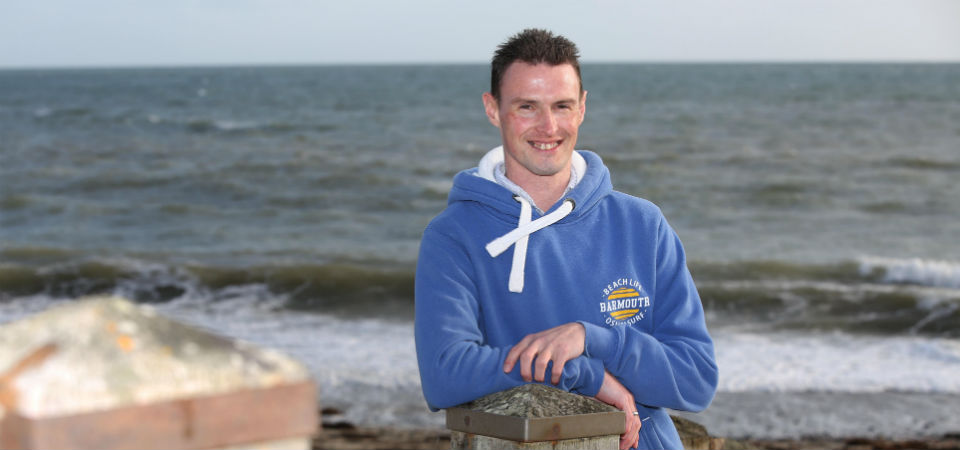 An organ donor saved my life
Nathan Rogowski from Pwllheli had a liver transplant after living with chronic liver disease for ten years.  

The 36-year-old has suffered with long term digestive diseases all his life, having been diagnosed with ulcerative colitis and fitted with a stoma at 16 years old.  Nathan was then diagnosed with liver disease in 2007 and was told that he would eventually need a transplant.

He was placed on the transplant waiting list in early 2016 but due to his rare blood group – B negative, he had been informed that a match may take some time, and after a decade living with liver disease, Nathan's health began to deteriorate.
 
In January 2017, Nathan was rushed to his local hospital for surgery on a burst vein:
When it got really serious and they couldn't stop the bleeding, I was moved to Queen Elizabeth Hospital in Birmingham, and it was at this point I was told by the intensive care nurse in Bangor that there may be a liver available when I get to Birmingham, but not to get my hopes up, as I was a reserve patient in case the liver wasn't suitable for the primary patient.

After arriving in Birmingham at around 8pm, the transplant coordinator came to see me and said that the liver was suitable for me and I would be going down to theatre at 10pm.

It all happened so quickly that I didn't really have time to think about it, which sometimes is the best way.

It's now been almost 3 years since my transplant and I am so optimistic for the future and hope to fulfil my dream of working in the health sector, which is all thanks to the kindness of the organ donor and their family. 

I can't comprehend what they went through, losing their loved one, but I'm so grateful that they made the decision and consented to the transplant as they are the reason I'm here today. 

They gave me a second chance at life.
Your organ donation decision shouldn't be a guessing game
Make a decision, register it, tell your family.