Organ donation: Dylan Williams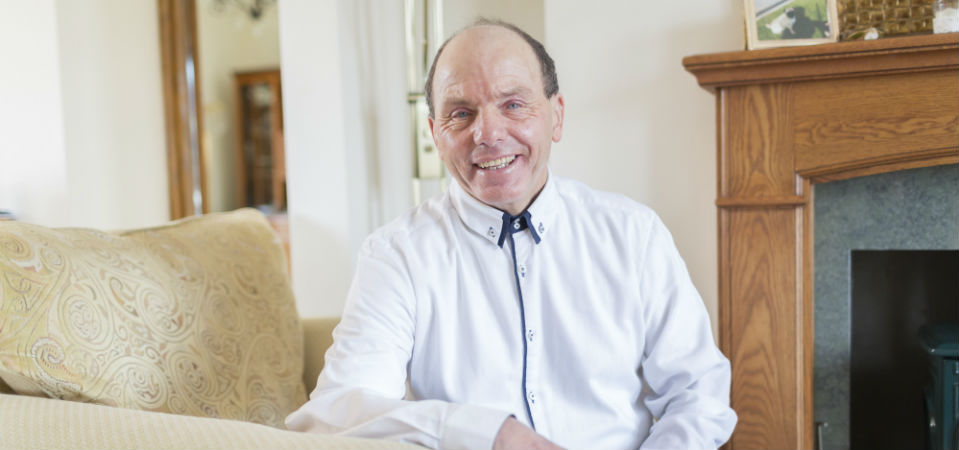 Organ donation has put flavour back into my life
Dylan Williams, from Porthyrhyd had been living with severe Type 1 diabetes since he was 12 years old which caused kidney failure. His life became challenging until he received life-changing organ donations 20 years ago. 

The 66-year-old was celebrating his 20th wedding anniversary when he got the call to say that there was a match. 

He said: "I can remember the moment as if it was yesterday. My wife Carol answered the phone and passed it over to me and it was the transplant coordinator Cathy Blackmore who said, Dylan we've found a match we're sending an ambulance straight away. 

"Within 10 minutes I was in an ambulance on my way to Cardiff where I was met by five doctors. I was frightened, I wanted to feel better, but I didn't want to go through this huge operation."

Dylan had been waiting on the transplant list for four years and seven months before he got that life-changing call.

He continued: "Life with diabetes was hard and was becoming harder. I developed gangrene in my left foot and I only just avoided amputation. I also had problems with my eyes, the blood vessels burst and poured onto the lenses in my eyes so I had to be transferred to Bristol eye hospital where I had intense laser treatment.

"Then my kidney started to fail, and I had to undergo dialysis every day for almost five years.

"Since having the transplant I have started to enjoy life again. Before the operation I was on a fat, sugar and salt free diet. If I was having a roast dinner, we would have to boil the vegetables and potatoes twice to remove all the potassium. I had no idea what food really tasted like it was more about survival than enjoyment.

"But I feel like the donation has really put flavor back into my life. I'm no longer a diabetic, and I no longer have to have dialysis.

"I'm enjoying life now, I'm spending quality time with my wife and my twin brother who is supporting me by singing in the Gifted Organs Choir, set up by James Tottle, which is a choir made up of people who have received, or donated organs.

"This year we've even recorded a song in the same studio that Queen's Bohemian Rhapsody was recorded. If you had said that to me 20 years ago, I wouldn't have believed you. 

"I want to encourage as many people as possible to talk about organ donation, I always say its more important to talk than it is to donate. Everyone at some point sits down at the kitchen table with their family, so use that time to make sure everyone knows your organ donation decision. 
 
Want to learn more about organ donation?
Our guidance contains all you need to know about organ donation.