The work will maintain access from the industrial estate to Pant road.
What we're doing
building a temporary car park 
realigning the Pant industrial estate access road
building a viaduct
moving utilities
building access roads
installing drains
putting up fences
We will replace the Pant viaduct with a new bridge. We will realign the road from Pant road to the Pant industrial estate to accommodate this new bridge.
Current progress
We have:
built a temporary roundabout that replaces the junction at Pant
installed protection slabs for utilities
built a temporary car park to move Merthyr Motor Auctions out of the way of the new works
cleared vegetation
put up temporary fencing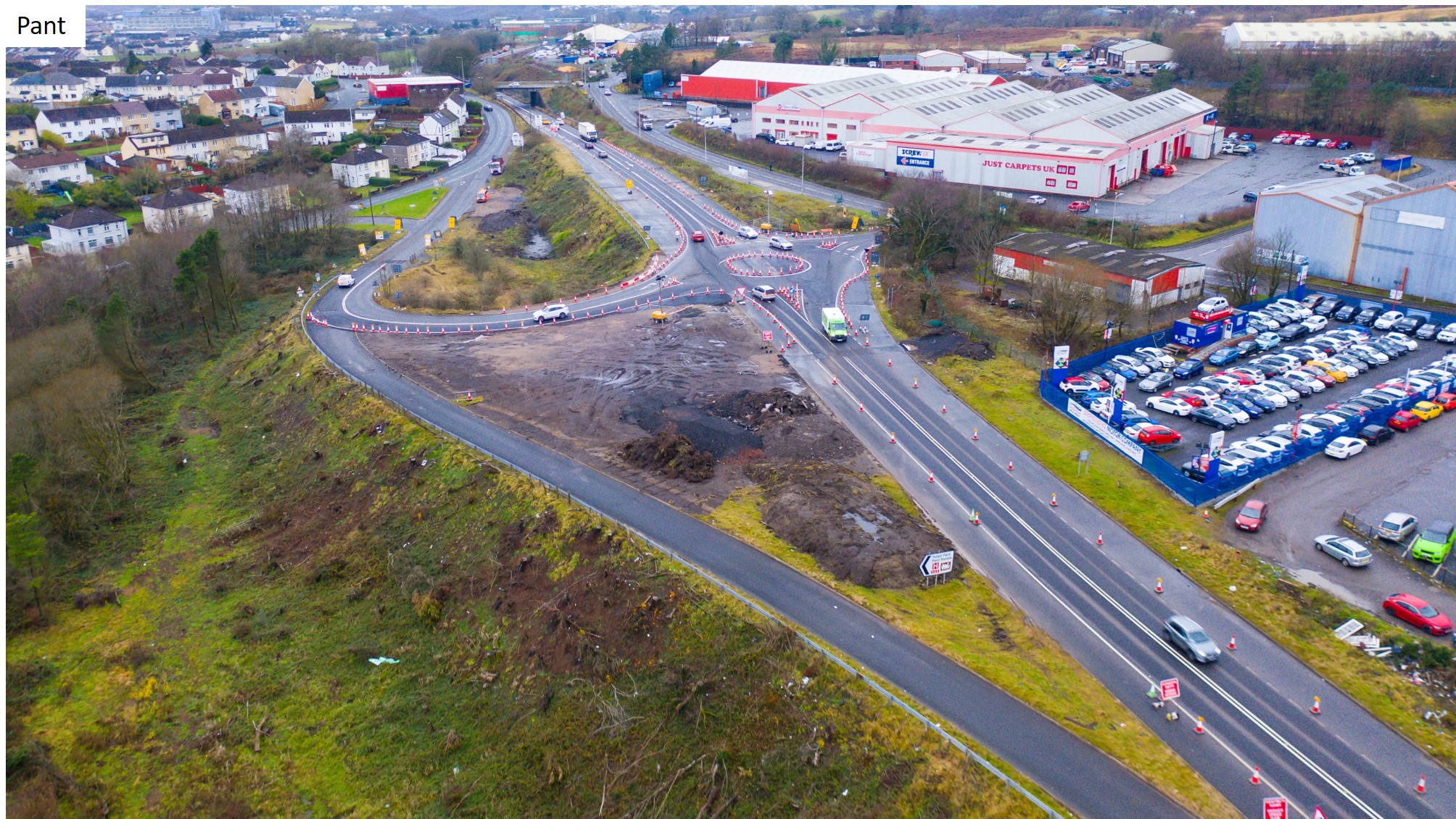 Next steps
we will build a new road bridge to realign Pant industrial estate side road to the north of the proposed Pant road underbridge
build a retaining wall at Rocky Road
early 2022 to summer 2022: we will widen the existing road embankment to the south of the existing A465 between Pant industrial estate and Pant road.
early 2022 to summer 2022: we will realign the A465 to the south and allow work on the eastbound carriageway to the north
from spring 2022: we will build the new Pant road bridge in two halves. The first half will be built to the north of the existing bridge. When it is complete we will move traffic onto it. This will allow the old bridge to be knocked down. The southern half of the new bridge will then be built.