Top tips for staying positive in spring/summer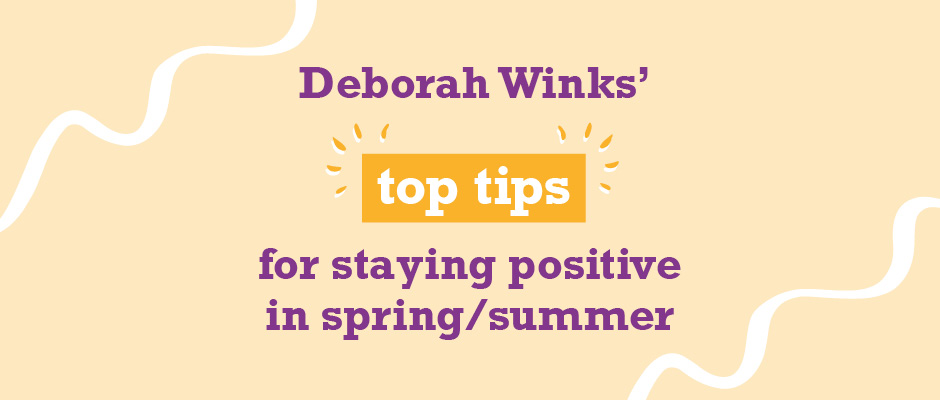 Help and advice as a parent for staying positive during the spring/summer.
My name is Deborah Winks and I am a Health and Social Care Lecturer and former Family Support and Parenting Manager for Flying Start, Wrexham. Following on from the 'Top tips for staying positive in winter' which I hope you all found helpful, I have been thinking about moving into the spring and summer. The nights are getting lighter and I know that it can be difficult to shake the winter blues, so I've been thinking of some top tips to support your mental health and wellbeing into the spring months.
If you have read the 'Top tips for staying positive in winter' then you will know that this year I am actively taking positive steps to commit to looking after my own wellbeing. I hope these tips will empower and encourage you to do the same.
And finally… I love daffodils and think they are the perfect symbol for spring. There is nothing more cheerful than a vase of flowers to lift your mood. Even better, they are really inexpensive so if you do nothing else, pick up a bunch for yourself, or a love one when you are next shopping.