Adra's agile working policy is reignited.
Image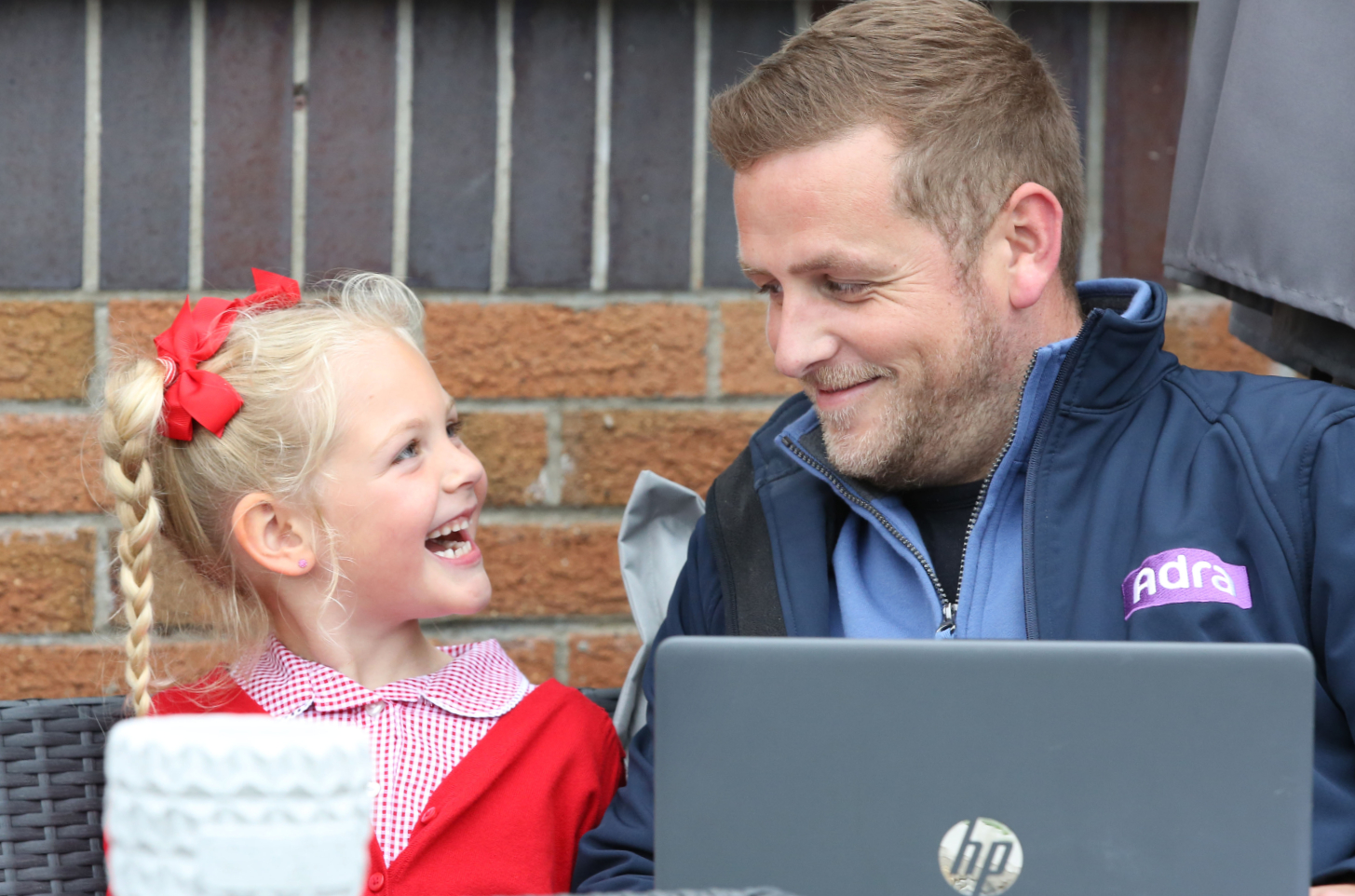 Social housing operator, Adra, had developed an agile working policy during a business re-think in 2017, but it wasn't until the coronavirus pandemic struck that people really started working from home.
The north Wales organisation, which employs more than 300 people, had invested in a business transformation programme three years earlier, which offered its workforce the opportunity to work in an agile manner as one of its key outcomes.
While the chance to work flexibly was an option for the team across its four sites in Bangor, Caernarfon, Dollgellau and Porthmadog, there had been little take-up from staff. 
Mair Williams, HR and organisational development manager for Adra, said:
"Occasionally, managers would take a day where they would work from home, but overall, the response wasn't great. It was as if people didn't think that working from home was really the best thing to do."
When lockdown came, that choice was, of course, taken away, and like the rest of the country, Adra's workforce stayed at home.
Mair added:
"As we had already invested in the concept of home working – if not the reality – it meant we were prepared up to a point. We had streamlined our processes and already upgraded our systems to enable that to happen."
The challenge for Adra was not so much their systems, but in having the right hardware for staff, so a business continuity group was established to manage the critical period.
Mair said:
"Where we could, we equipped people with iPads and laptops, but inevitably some people ended up using what they already had at home. Some staff, who were used to working on two screens, now had to work on one, which wasn't ideal, either. We also had the usual problems of connection and signal that caused communication issues.

"Like many other organisations, we really didn't anticipate how long the lockdown would last. In the first few weeks, we didn't provide things like adaptive desks, because we just thought we'd be back in the office sooner rather than later. That was something we had to address as time went on."
Once the practical problems were resolved, communication among the staff became key and managers were encouraged to keep in touch with their teams on a regular basis.
Mair said:
"We sent out regular bulletins and our key message was that people were not under any pressure to work their normal hours.

We wanted parents and carers, in particular, to know that we understood the difficulties they were facing.

We provided a counselling service to those who needed it because the stress brought on by the changes was immense.

We learned that people were feeling guilty about not being able to work as normal because of other commitments and we wanted them to know that we understood."
Due to the nature of their work, Adra had to furlough a number of staff in the short term. They also changed job roles for other members of their workforce so that they could avoid furlough in the first few months of the pandemic.
During this time, two-way communication was hugely important to the senior management team at Adra, and they organised several surveys to get feedback from the workforce. The most recent of which showed a satisfaction level of 95% among staff.
Mair said:
"We were so proud of the result of that survey after such a terrible year.

As a HR team, we had worked religiously to let our people know that they were valued, and we put a real emphasis on their health and well-being.

One of the things we did, which was very well received, was an online health and well-being festival that focused on topics such as how to manage stress and avoid burn-out."
Going forward, Adra has plans to maintain a hybrid model of working, which will see a reduction in its office space, not only saving costs but also helping towards a reduction in its carbon footprint. Mair is confident that the workforce will respond positively, and will be able to deliver vital social housing services while working from home.
She said: 
"We have proved that agile working can and does work. Ultimately, we are about outputs – that's more important than the number of hours someone is sat at their desk. Managers have learnt that they can trust staff, and staff have learned that they can trust managers. We can be one big team."