Award-winning management of remote working changes Freshwater's future.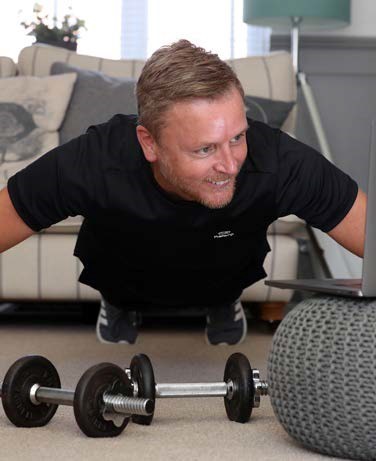 For Freshwater's award- winning management team, working remotely through the coronavirus pandemic has been a catalyst for change that will impact the communication agency's working policies for the long-term.
With offices in Cardiff and London, Freshwater employs in the region of 50 staff and provides communication consultancy services and delivers conferences through its sister company, Waterfront, to public and private sector clients across the UK.
In March 2020, Freshwater had already trialled a working from home plan before it became a requirement, to test how robustly its communications and management processes would stand up to staff working from home.
Human resources director, Sarah Whittle, explains:
"At the beginning of the pandemic, Freshwater reacted swiftly to embrace the changes instigated by COVID-19.

We reviewed our business continuity plan, recognised the need to be agile in the way we dealt with a completely new way of working and, through staff engagement, developed a plan to adapt the business accordingly.

"We prioritised colleague and client safety while, at the same time, agreeing goals that would allow us to maintain staff morale, motivation and retention. Our vision was to be positive and proactive, in full consultation with the team, in order to emerge as a stronger workforce and business, despite the challenges brought about by COVID-19.
With the purchase of Microsoft Teams and the video platform GoToMeeting, Freshwater made sure all the hardware and software was in place to maintain good communications, while working remotely. At the same time, the agency also went to great lengths to protect the health and well-being of its team.
One-to-one risk and welfare meetings were held regularly throughout the pandemic and surveys were distributed to enable the senior team to understand and support employees in terms of their childcare and domestic responsibilities, as well as their safety and mental health and well-being.
Novel ways in which the team stayed connected through the pandemic included fitness and well-being initiatives, morning virtual 'huddles' between directors and their team, weekly company-wide lunches, as well as walking and outside meetings where possible. On a lighter note, a fitness programme including yoga and cardio sessions, was set up, and a team walking challenge also helped to lift spirits.
The senior team also introduced specialist coaching to help people cope with working from home.
Newsletters were issued internally which covered mental health, top tips for homeworking and effective teamwork, as well as a list of bitesize Freshwater highlights to acknowledge the team's efforts throughout the pandemic.
While internal communications and a responsibility towards its staff was Freshwater's priority throughout lockdown, it was matched by an ongoing commitment to the needs of its clients, who were also having to manage difficult times.
Sarah said:
"We have a culture of continuous improvement at Freshwater, and, despite the crisis, we remained committed to this value. We knew we were having to change both our behaviours and our systems, and we showed this with a commitment to working to the standards of ISO 9001, which is the most widely used management system in the world.
The process resulted in some excellent outcomes for Freshwater as an agency throughout the pandemic, including the fact that no sick days were taken by the agency's staff in the first six months of working from home and that trading in the first-half of its 2020-21 year actually surpassed pre-pandemic levels. The agency also won the COVID-19 Employee Engagement Award at this year's PRCA (Public Relations and Communications Association)
Dare Awards in recognition of its internal communications campaign to engage staff working remotely.
A virtual recruitment drive and induction policy, including a Freshwater welcome box for new arrivals, has also proven to the team that remote processes can be effective processes.
Sarah said:
"Our team flexed up. They were resilient and kept their can-do attitude throughout. We knew they were good, and, on a daily basis, they showed commitment, positivity and motivation.
These successes have moved Freshwater towards adopting a more agile way of working for their staff in the future.
Sarah said:
"No-one misses the commute and those hours sitting on the tube or in the car, but what they do miss is that collaboration and the one-to-one creative contact. For us, the most likely way forward is a hybrid way of working, which will give the team the best of both worlds, and help us consolidate our position as the employer of choice for communications professionals.