Scientists are tagging skates and rays around Wales.
Working with Bangor University, we are tagging the fish with disc tags (see image). This is so we can understand more about the population and their movement patterns.
Image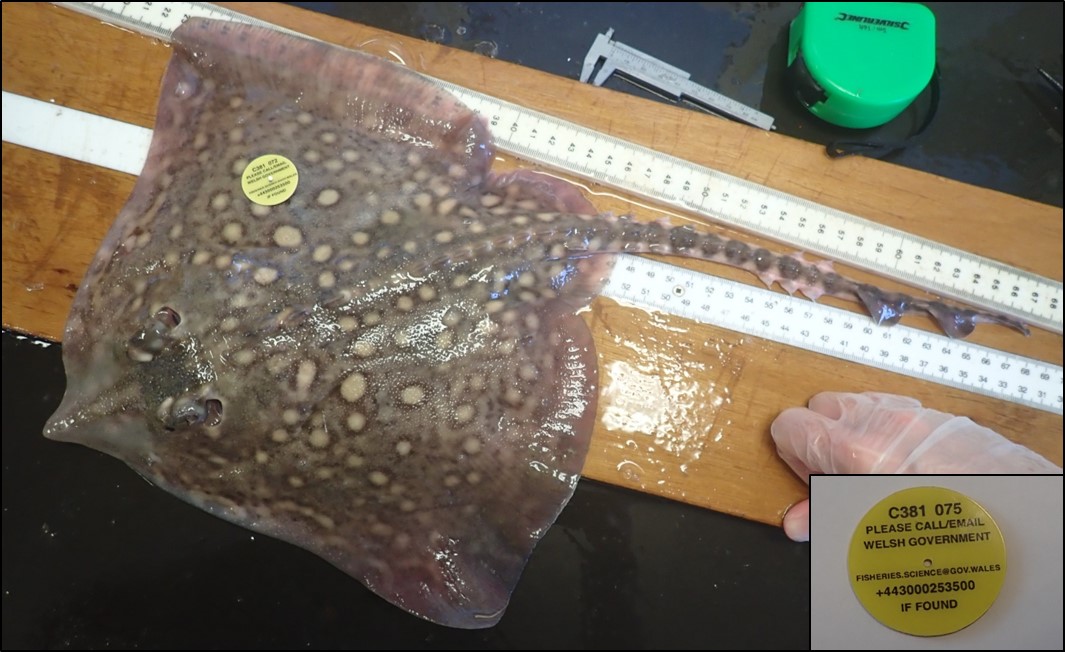 If you find any tags or tagged fish, please contact us:
telephone: +44 (0)300 025 3500

e-mail: fisheries.science @gov.wales
Rydym yn croesawu galwadau'n Gymraeg / We welcome calls in Welsh.
Please provide details of the:
location

time, and

method of capture
We will arrange collection of the tagged fish, where necessary.