If you rent land or send your stock for seasonal grazing there may be inspection and welfare implications for the landowner. 
The flow charts below show arrangements for:
Grazing your stock on someone else's land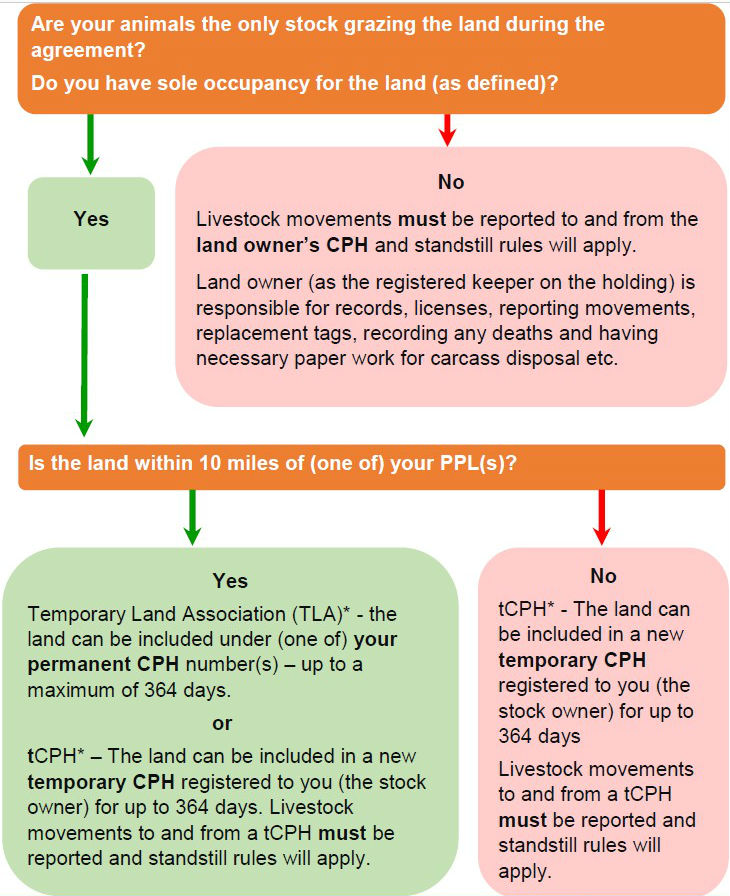 Grazing someone else's stock on your land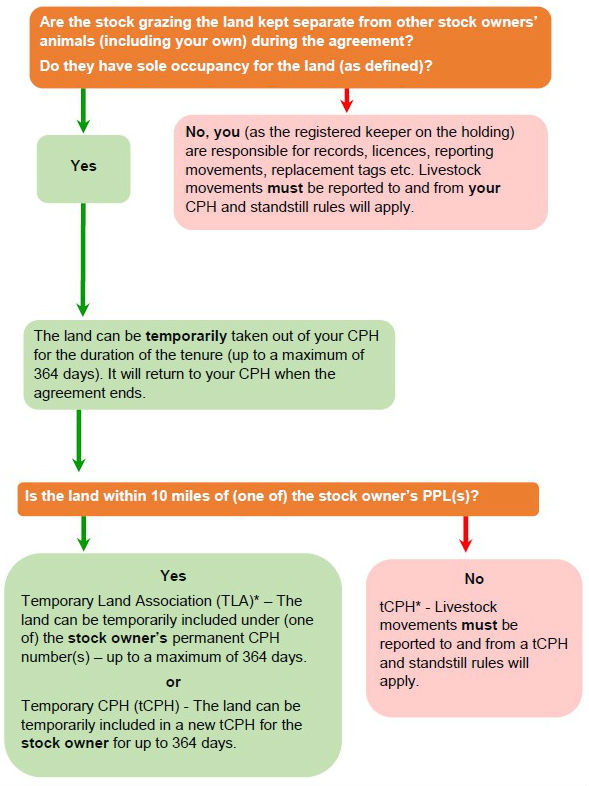 The County Parish Holdings (CPH) project was launched in 2016. Since then, Rural Payments Wales (RPW) has asked keepers to transition and enter  their land onto Manage my CPH (RPW online).
All customers will operate under new CPH rules if they have:
Cattle Tracing System (CTS) links 
Sole Occupancy Authority Applications (SOAs) 
Interim Land Association Management arrangements (ILAMs)
These rules also apply to new keepers and those who have changed their land details.
Both new and existing users can manage their CPHs online via Manage My CPH on their RPW online account at any time. This includes:
adding or removing land 
creating or removing Temporary Land Association (TLA)/temporary CPH numbers. 
If you have any queries, please contact the Customer Contact Centre using your RPW Online account, or telephone 0300 062 5004.