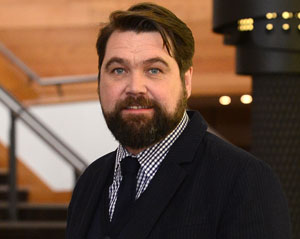 Julian started as a volunteer in community youth work in 1995 and has since then either established or worked for nearly every club for disabled children and young people in Torfaen.
He is employed as a Play Service Manager for Torfaen County Borough Council. He provides and inspires other people to provide life-changing services for children and young people through play schemes, art and crafts and physical activities. This improves the life for thousands of children and young people every day, in addition to the lives of their parents, carers, families and wider communities. 
Julian has been a community volunteer for many years. He actively encourages and empowers other people to volunteer. Julian has dyslexia and provides Dyslexia Awareness Training for Torfaen Council staff.