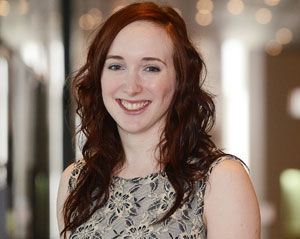 The Teenage Cancer Trust unit at the University Hospital Wales is the only one of its kind in Wales. Cancer in teenagers is particularly damaging as they are often treated on wards with either much younger children or with adults. It is known that young people have a much better chance of survival if they are treated by teenage cancer experts in an environment tailored to their needs.
Lara, through her work with the trust is helping to make this happen in Cardiff. She has raised over £70,000 to date with over £11,000 raised in 2013. By setting up a local committee, Lara has given other people the chance to take the initiative and hold their own events within a supportive environment.
She is a voice for teenagers with cancer and very openly and honestly shares her own experiences of cancer and of being a cancer survivor.