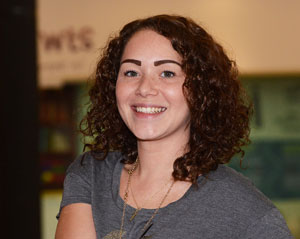 A young mother from Bonymaen in Swansea who was a victim of doorstep lenders, Serai is working with 'Movement for Change' to tackle the problem of exploitative, high-interest doorstep lending.  She has worked with people from across Swansea to establish, the Swansea Bay Fair Credit campaign.
The campaign has secured the following achievements; Swansea Council agreeing to block pay day lending websites across public computers; free advertising for the local credit union in the Swansea Evening Post in addition to a series of feature pieces about fair credit.
Serai has spoken publicly to large audiences about poverty, payday loans and the impact they have on families. She has worked to campaign for financial education to be included in the school curriculum.
Serai has helped develop and deliver a mentoring programme aimed at helping teenage girls understand the challenges of being a young mum. Serai is an Action for Children service user who is in the process of applying to become on Action for Children volunteer.