Swansea Maxillofacial Unit Team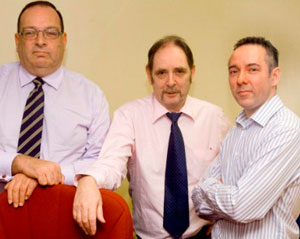 The innovative work undertaken by the team in the Maxillofacial Unit at Morriston Hospital has helped to pioneer life-changing developments in the way surgical and prosthetic procedures are undertaken.
As a result of consultant maxillofacial prosthetist, Peter Evans' collaborative research with local and international centres of expertise, they have reduced the number of patient visits necessary to fabricate a realistic facial prosthesis from 3-4 times to typically once.
The Unit is involved in the world's biggest cleft lip and palate research programme funded by the Healing Foundation; they have developed multiple new techniques that make it possible to accurately reconstruct victims of facial trauma and disease; and have developed new tools to improve the accuracy of placing implants to attach facial prostheses.
Their work directly benefits over 2,000 Welsh patients per year, but also has positive impact to a much wider global audience. They have successfully balanced an extremely busy clinical workload with producing over 60 collaborative peer reviewed research articles, delivered many international conference presentations and developed training courses. This has been instrumental in making Wales a world-wide centre of expertise in the field of maxillofacial surgery and prosthetics, and a region to collaborate with to develop best-practice.
In recognition of his outstanding contribution to surgery in its widest sense, Adrian Sugar (Consultant Cleft and Maxillofacial Surgeon at Morriston Hospital) was awarded the highly prestigious, Down Surgery Prize, 2012.