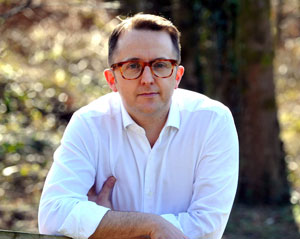 Tim Rhys-Evans founded a male youth choir, Only Boys Aloud to compete at the National Eisteddfod in Blaenau Gwent 2010. He launched the choir of approximately 150, 14-19 year olds with the assistance of established Only Men Aloud members who volunteered to act as mentors.
Tim has given his choirs the opportunity to perform on numerous prestigious, local and world stages. Tim created Only Kids Aloud whose highlights include performing at the Mariinsky Theatre in St Petersburg and at the Opening Ceremony of the London 2012 Olympics.
His vision in developing opportunities for young people in Wales through Only Boys and Only Kids Aloud has developed young people's confidence, self belief, esteem and pride through the medium of music and song. Tim promotes the positive image of the boys, the Welsh Valleys and culture.
Young men who have attended the 'Only Boys Aloud Academi' at Atlantic College have improved their musical and singing skills immeasurably. Many of the original group of young people have now progressed and have enrolled in music and theatre colleges and universities to further their professional ambitions as a result of their involvement with the Only Boys Aloud project.