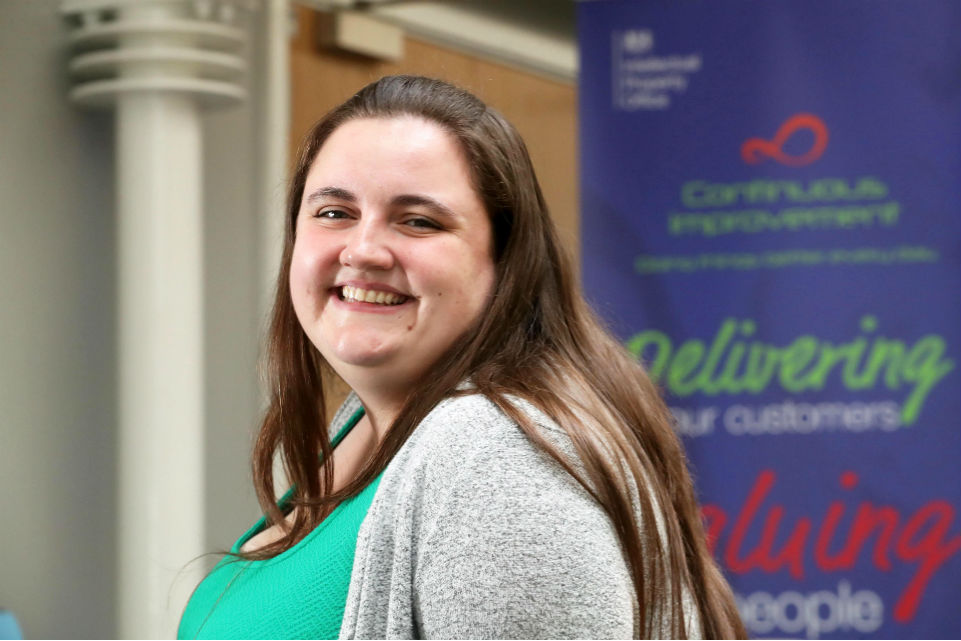 Working mother Corinna Roberts says that completing an apprenticeship has boosted her confidence and skills and brought value and fresh ideas to the Intellectual Property Office (IPO) in Newport where she works.
Corinna, 26, who lives in Tonypandy, has achieved a Foundation Apprenticeship and an Apprenticeship in Business Administration and secured a permanent Civil Service job while juggling parental responsibilities and learning to manage her mental health.
Supported by training provider ALS Training , she plans to progress to either a Higher Apprenticeship (Level 4), or another qualification.
Struggling with severe obsessive compulsive disorder, anxiety and depression when she joined IPO, she now helps others as a diversity and inclusion officer and has established the first mental health awareness programme of its kind.