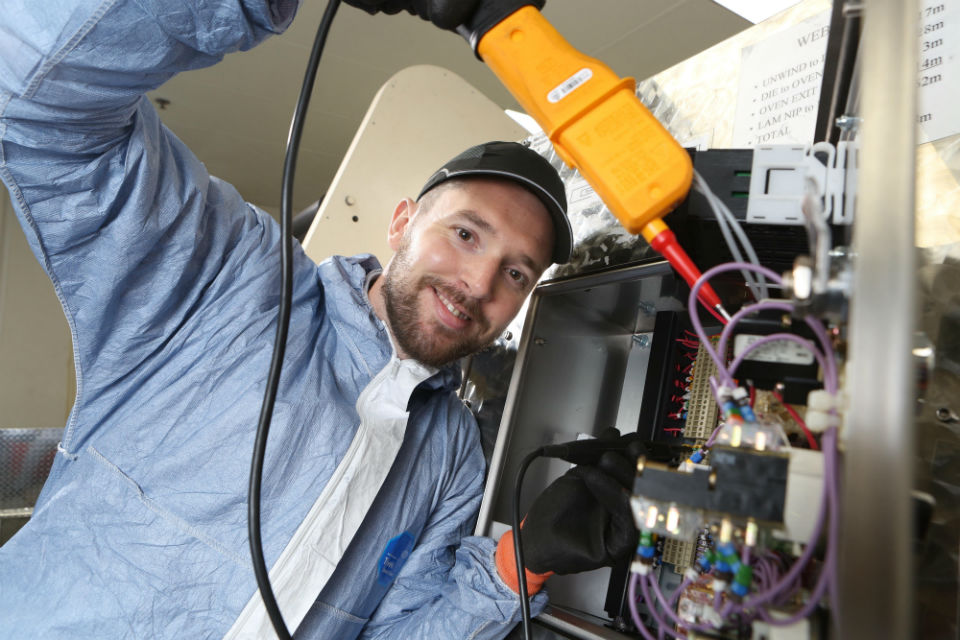 Support engineer Daren Chesworth is living proof that apprenticeships can change lives. 
Daren, 30, who lives in Wrexham, started work at Transcontinental AC UK Ltd in the town after being made redundant as a plumber, with a family to support. 
Thanks to an Apprenticeship Pathway, he has been transformed from an unskilled worker to a support engineer working as part of a multi-departmental team. 
He was the company's first ever apprentice and achieved his Apprenticeship in Engineering Manufacture through Coleg Cambria. He progressed to a Higher Apprenticeship (Level 4), a degree in Industrial Engineering (Mechatronics) with Honours and will shortly complete his MPhil before embarking on further studies for an MBA. He aspires to become a chartered engineer and maintenance engineering expert.