Freight Logistics Solutions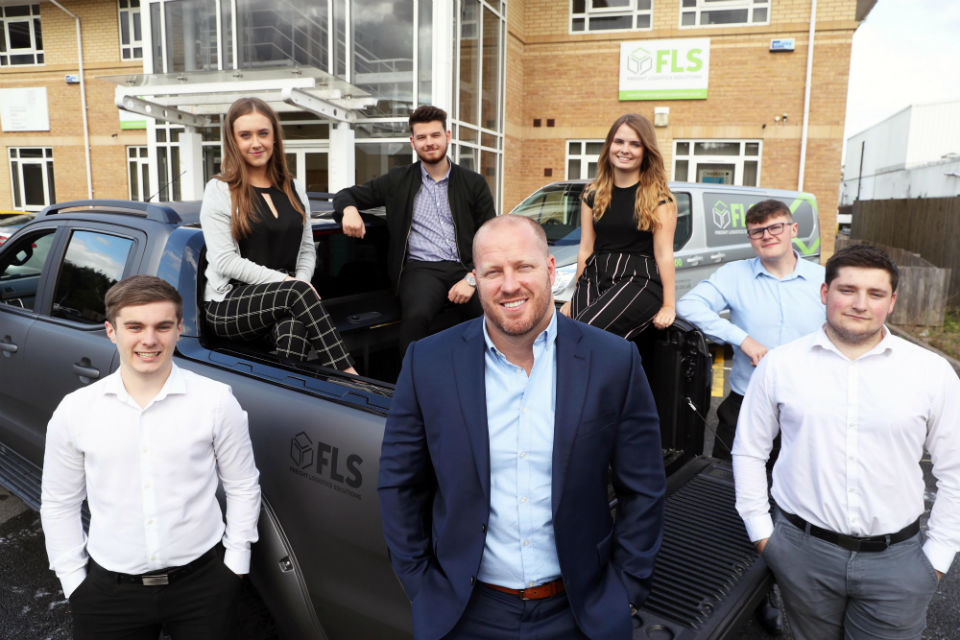 Apprentices have played a key role in the successful development of award-winning Freight Logistics Solutions, a supply chain management company specialising in logistics. 
Formed by managing director Ieuan Rosser in May 2016, the Cwmbran-based company has 25 employees, including six apprentices who are working towards an Apprenticeship in Business Administration delivered by Torfaen Training.
The Apprenticeship is supplemented by an internal training programme focused on supply chain management and logistics.
Now entering its third year of trading, the company has won a series of start-up awards and aims to double turnover and staff within five years.
Apprentices are recruited based on potential, exposed to multiple departments within the business and encouraged to make suggestions, be innovative, to try new things and grow into invaluable team players.