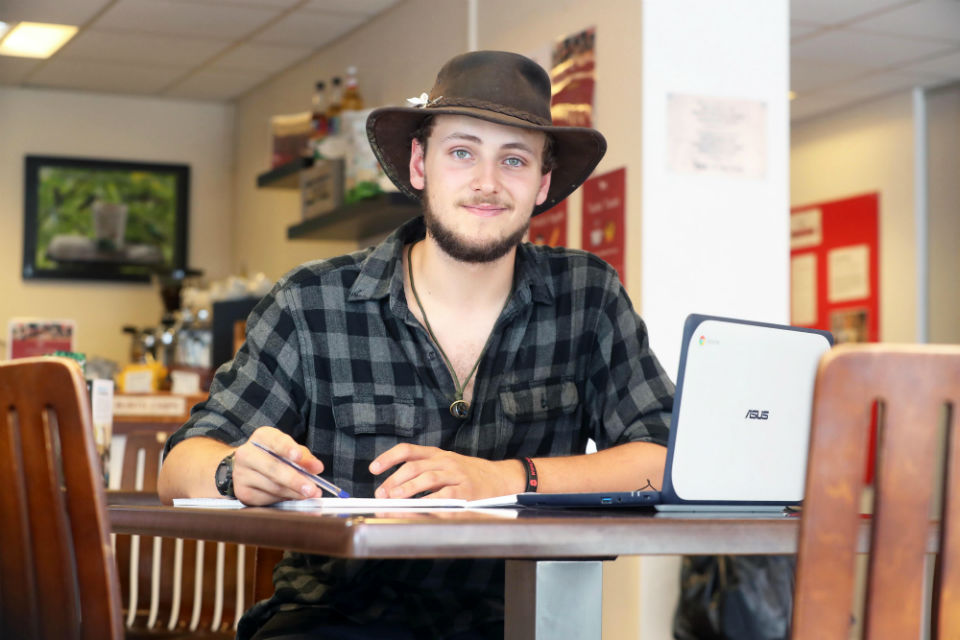 Teenager James Carter is getting his life back on track after hitting rock bottom when he found himself homeless for seven weeks, was involved in substance misuse and spent a day in jail.
The turning point for James, 18, from Newport, came when Careers Wales introduced him to the Traineeship Engagement Programme at Itec Skills and Employment. He began addressing the barriers and enormous challenges he had already faced since being put up for adoption.
He is now working towards a NVQ Level One in Customer Service and a Traineeship Level One in Health and Social Care. As part of his qualification, he is an Itec youth mentor and has become a charity ambassador.
James hopes his story helps other young people get through bad times.