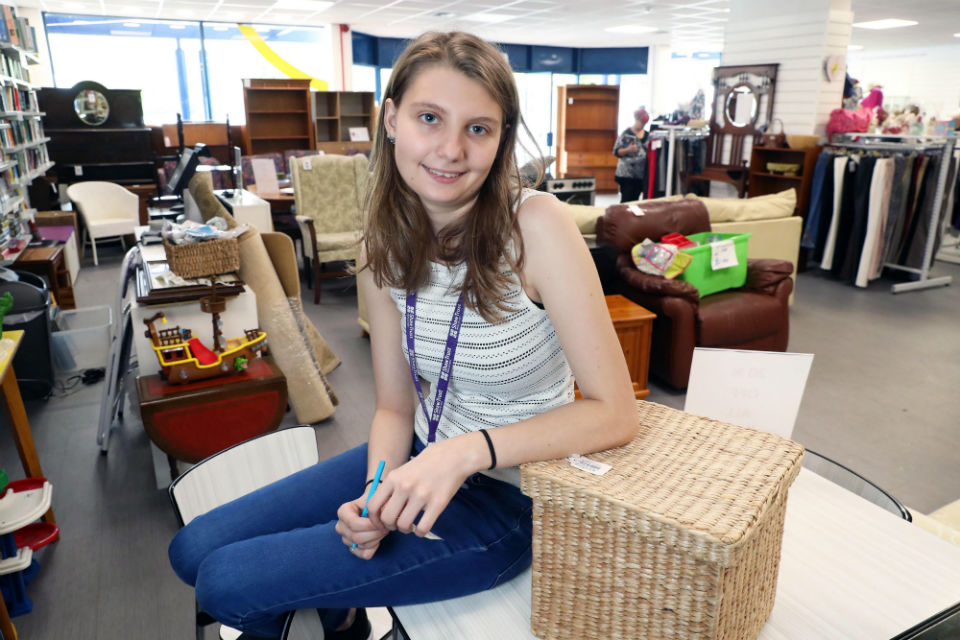 A Traineeship Engagement Programme with Pathways Training, the work-based learning department of NPTC Group of Colleges, has transformed Josie Pether's life.
Josie, 19, from Glynneath, is autistic and changes in her life, especially meeting new people, can cause anxiety and panic attacks.
Thanks to Pathways Training, she has found a retail work placement at Shaw Trust, a national charity. She enjoyed the placement so much that she didn't miss a day in five months and has now progressed to a Traineeship Level 1 programme in retail.
Her confidence was boosted so much she now works on the shopfloor and uses the till, which is a dramatic change considering she could not make eye contact when she started.