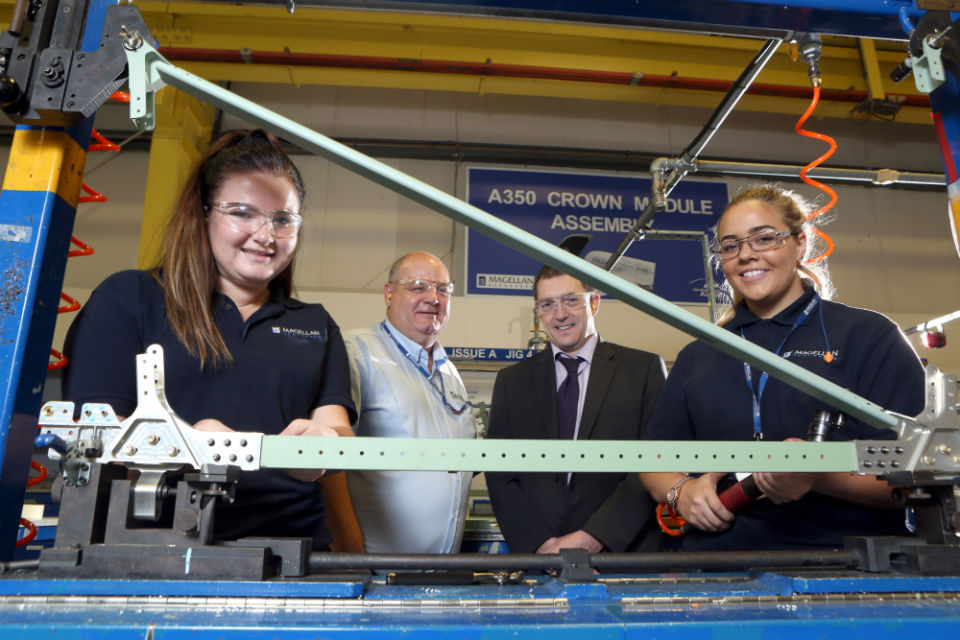 Working hand-in-hand with a learning provider to develop specialist apprenticeship courses has resulted in a Wrexham aerospace company planning for a bright future.
Magellan Aerospace has invested heavily in apprenticeships and, by working closely with Coleg Cambria, the company has developed a dynamic workforce capable of remaining at the forefront of a competitive global industry.
The company has more than 400 employees who design, engineer and manufacture aero-engine and aero-structure assemblies and components for aerospace markets, advanced products for military and space markets, industrial power generation and specialist products.
Engineering Manufacture and Business Administration Training Programmes have evolved over the past 20 years and the company currently has 74 apprentices on its books.
"Magellan Aerospace is a model company when it comes to apprentices," said Vicky Barwis, director of work-based learning at Coleg Cambria.