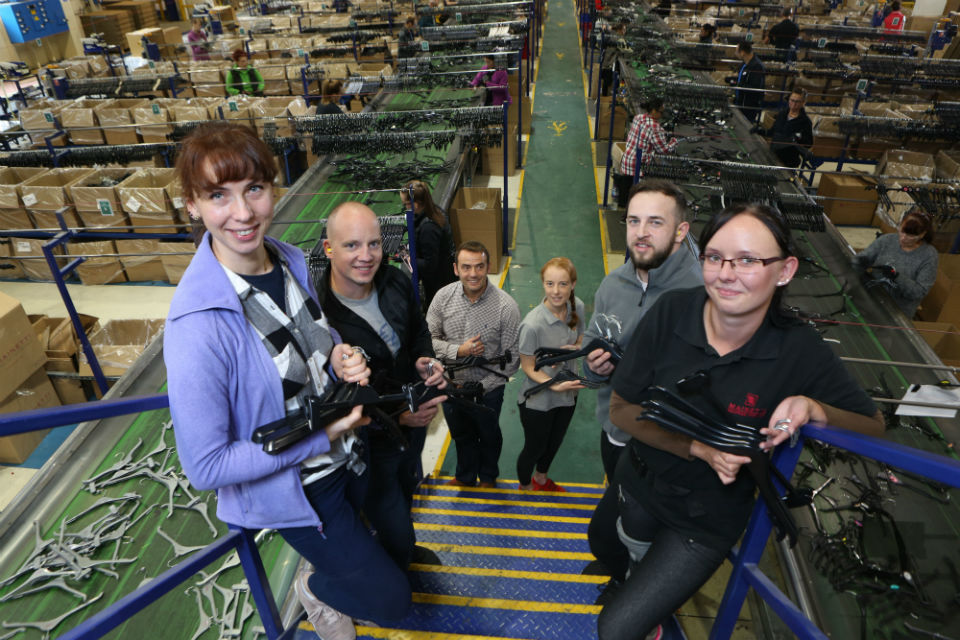 Launching an Apprenticeship Programme five years ago has improved productivity, workforce engagement and staff retention at Mainetti, which has a multi-national workforce of more than 200. 
Wrexham-based Mainetti is a global leader in reusing, recycling and redistributing garment hangers for major retailers, handling around one million hangers a day. 
Working with learning provider Cambrian Training Company, the company has 63 employees working towards qualifications ranging from Foundation to Higher Apprenticeships. Level two and three qualifications include Sustainable Resource Management, Business Improvement Techniques and Team Leading. 
Two of the original apprentices have progressed to Higher Apprenticeships (level four) in management and leadership and systems and operations management whilst acting as mentors and role models.
Mainetti's site manager Mikolaj Pietrzyk says training is crucial to the business.