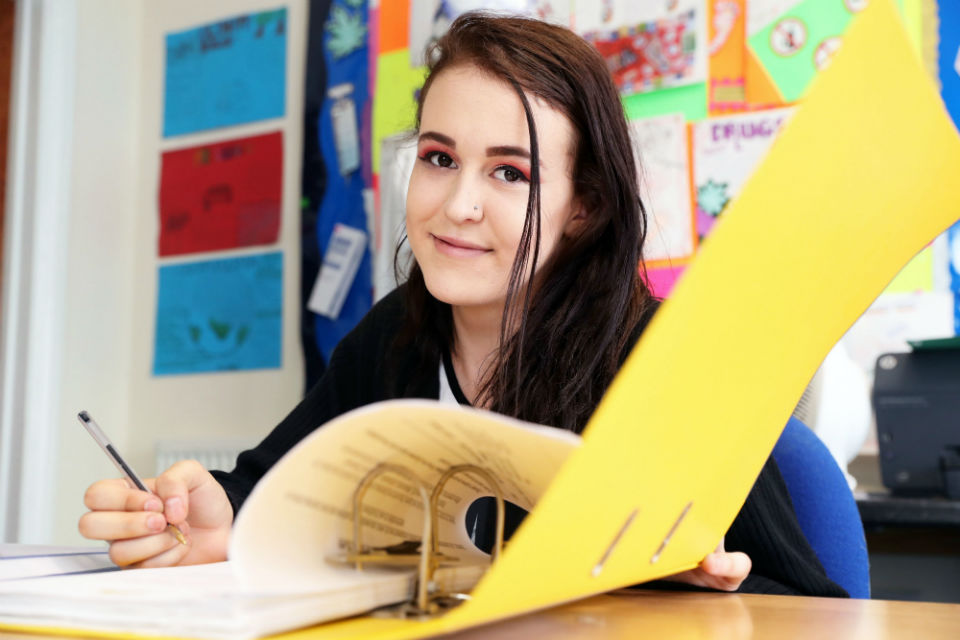 A young woman who has overcome many barriers and challenges in her life has used the Welsh Government's Traineeship Level 1 Programme as a springboard to launch her on a career path.
Mariska Hutton, 20, Twynwroddyn, Merthyr Tydfil left school with no qualifications but has successfully completed the Traineeship together with a NVQ Level 1 Certificate in Retail Skills through training provider PeoplePlus.
The qualifications helped her secure a retail placement with the British Red Cross in Merthyr Tydfil, which she hopes will lead to a full time job.
 "I have worked hard over the past year and half to make my life better," said Mariska, who was born in South Africa and moved to the UK with her adopted parents at the age of 15.