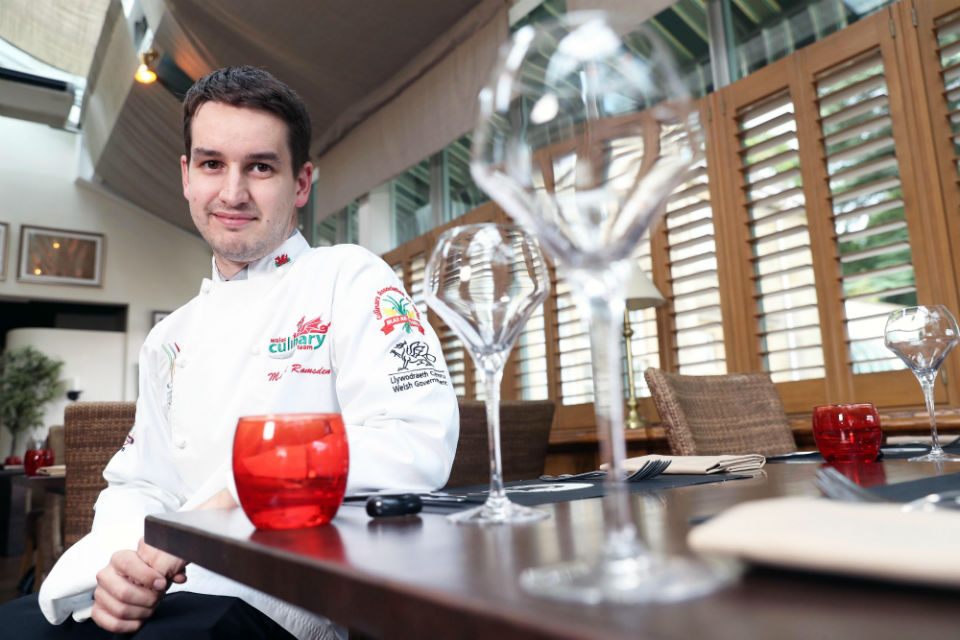 Former apprentice Michael Ramsden is dedicated to ensuring his learners fulfil their potential and progress their careers by taking advantage of the many opportunities apprenticeship routes offer.
Michael, 31, a trained chef from Cardiff, developed his career in work-based learning as a training officer with Welshpool-based Cambrian Training Company for four years and enhanced his skills by representing Culinary Team Wales in international competitions.
He has been responsible for delivering high quality Apprenticeships in Professional Cookery and Craft Cuisine as well as maintaining excellent relationships with employers, including the Celtic Manor Resort, Newport.
"Having been an apprentice myself, I have seen the benefits first hand," he said. "This enables me to give my learners genuine advice and guidance to help them succeed in their chosen field."