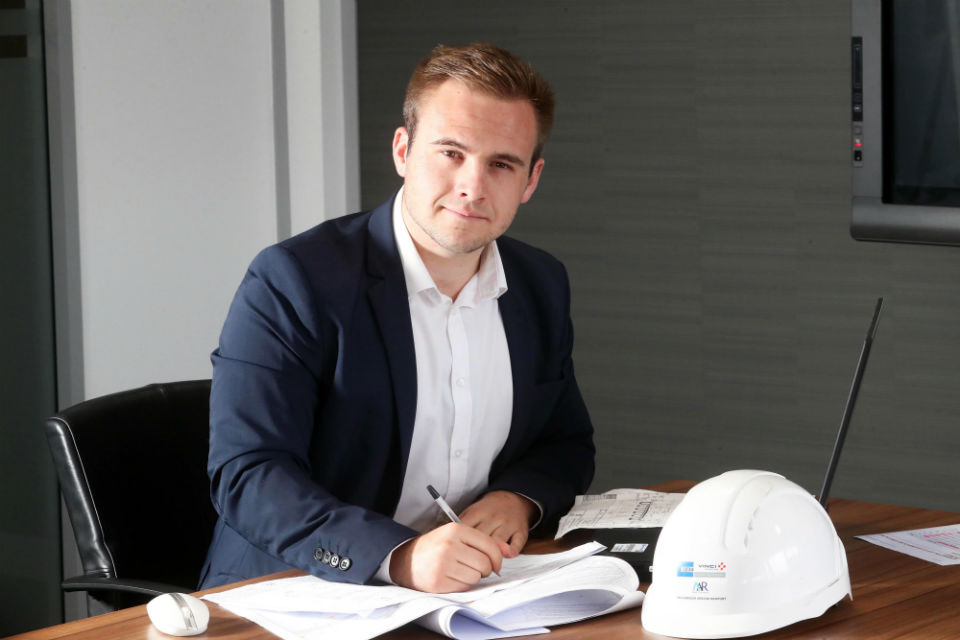 Russell Beale is no stranger to award success as he sets his sights on becoming a Chartered Civil Engineer.
The 21-year-old from Pontypool, who was the CITB 2017 Wales Apprentice of the Year, works for VINCI Construction Grands Project and is currently taking a lead role in preparations for the M4 relief road at Newport.
Through training provider CITB, Russell has achieved an Apprenticeship in Civil Engineering for Technicians alongside a Btec Diploma Level 3 in Construction and the Built Environment. He is now studying for a HNC and will advance to a BEng (Hons) degree at University of South Wales.
He has used his knowledge to modernise techniques and procedures at work as well as producing training manuals and presentations and leading training sessions.