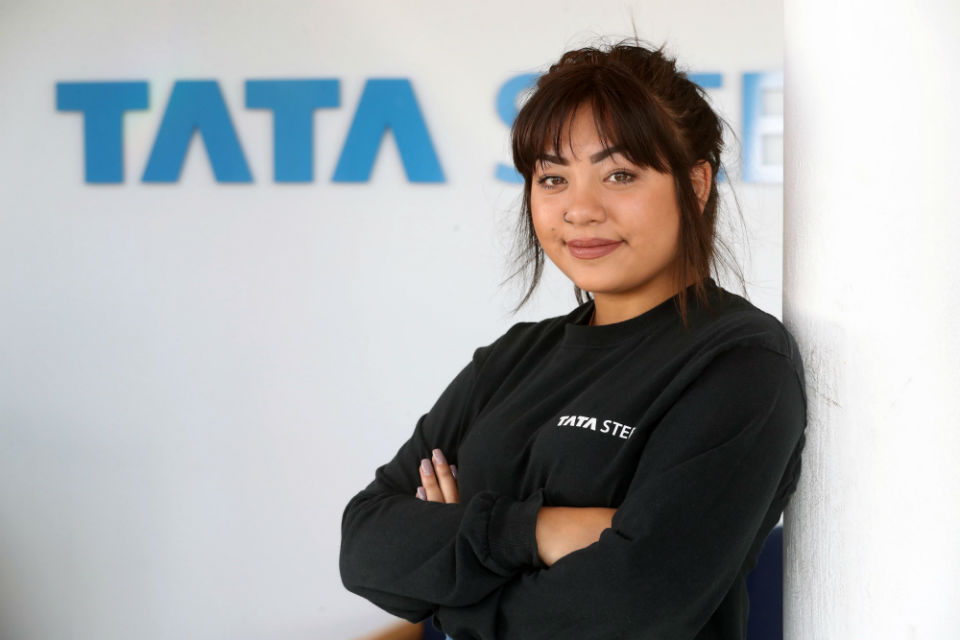 Sally Hughes is on course for a rewarding career with Tata Steel in Port Talbot and hopes to inspire other young women to follow a science career pathway.
The only female in a group of technical apprentices recruited by the company in Port Talbot in September, 2016, the 19-year-old is determined to reach her full potential by embracing all opportunities available to her, including being chosen for an Erasmus+ programme visit to a Tata Steel works in Holland.
Sally has achieved an Apprenticeship in Laboratory and Associated Technical Activities (Industrial Science) alongside a BTEC National Diploma in Applied Science at Gower College Swansea. Next up is a Higher Apprenticeship (Level 4) with a HNC in Applied Chemistry followed by a degree at Swansea University.