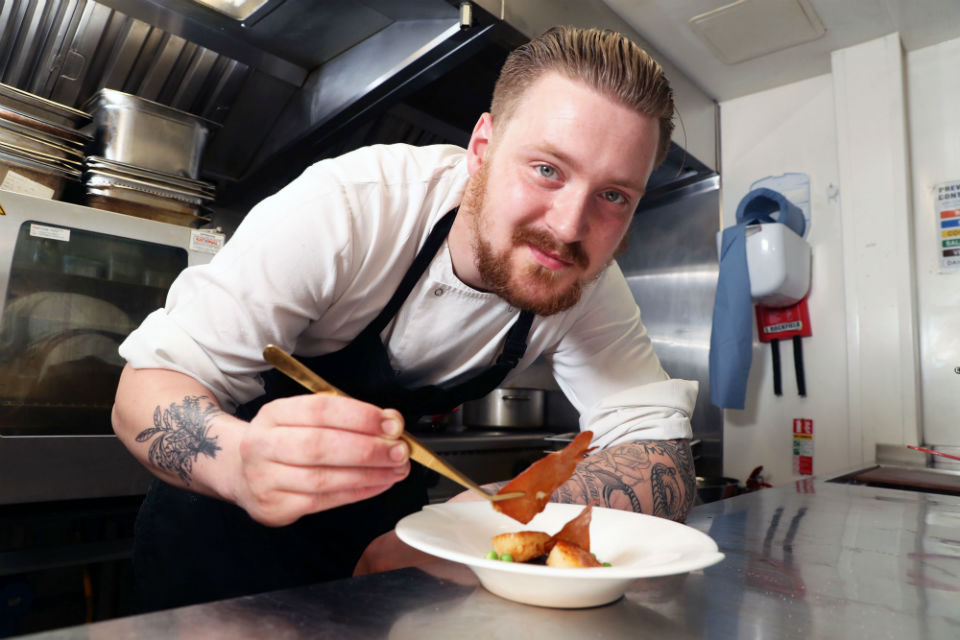 Apprentice chef Thomas Martin is a young man with a passion for cooking who has already sampled work in some of London's top fine dining restaurants.
At the age of 22, he is following a career path that he hopes will lead him to achieving his ambition of opening a restaurant in Cardiff to champion the very best Welsh ingredients.
Having achieved a Foundation Apprenticeship in Professional Cookery with training provider Cambrian Training Company, he plans to progress to an apprenticeship next year. He currently works at Holm House Hotel, Penarth.
Named Foundation Apprentice of the Year in Cambrian Training Company's 2018 awards, he was also a runner up in the Junior Chef of Wales contest.