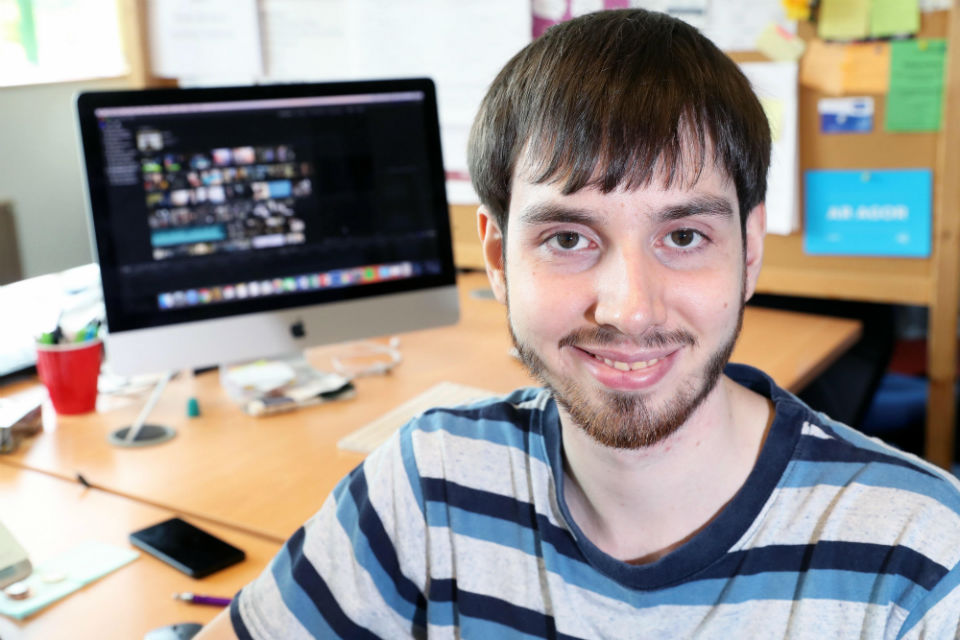 Determined Thomas Watkins has refused to allow an autistic spectrum disorder that affects his speech to get in the way of his dream of a career in the media industry.
Thomas, 26, from Thornhill, Cardiff, has achieved a Higher Apprenticeship (Level 4) in Creative and Digital Media (Interactive Media Pathway) through training provider Sgil Cymru whilst working for White Hart Multimedia.
Named Creative Industries Apprentice of the Year at this year's Quality Skills Alliance Awards in Cardiff, Thomas completed a HND in Design in Digital Media at Bridgend College before securing the Multimedia Apprenticeship.
Having independently completed a film project for a school dance club, he has developed a talent for testing e learning modules and digital reporting systems and creating graphics for the interactive packages.