British Airways Maintenance Cardiff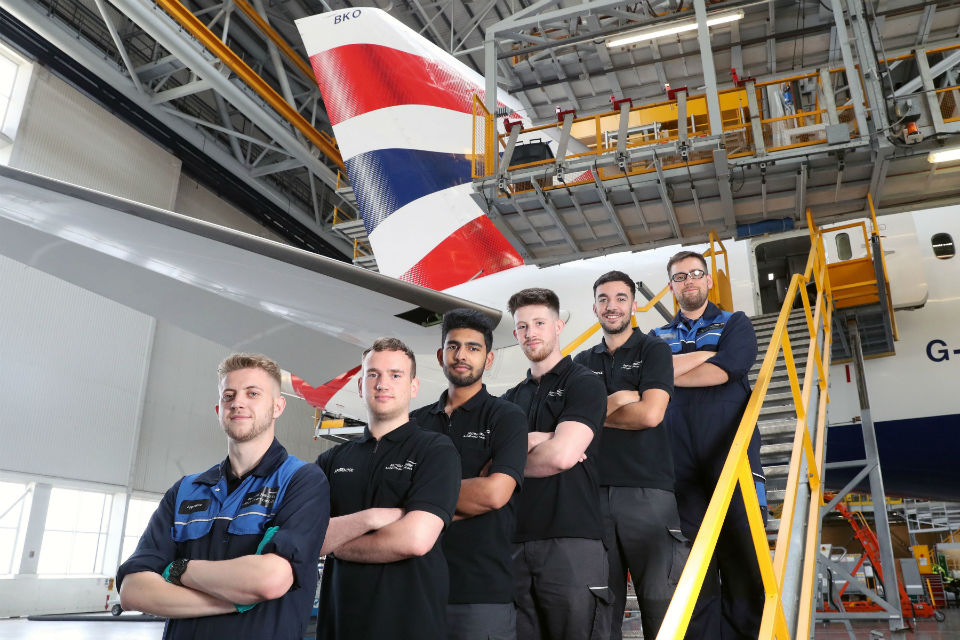 British Airways Maintenance Cardiff (BAMC) is giving its apprentices a flying start in the aviation industry through a programme that is creating a pipeline of talent which is benefitting the sector as a whole.
Since introducing the programme 10 years ago, BAMC has worked with its training provider, Coleg y Cymoedd, to replace the areas of training not relevant to the sector with industry-specific modules that deliver a world class apprenticeship experience.
The company strongly believes that the Aeronautical Engineering BTEC Level 3 and NVQ Extended Diploma is the best route for young people interested in a career in aircraft maintenance that will result in them graduating as fully qualified, highly competent mechanics.