Freight Logistics Solutions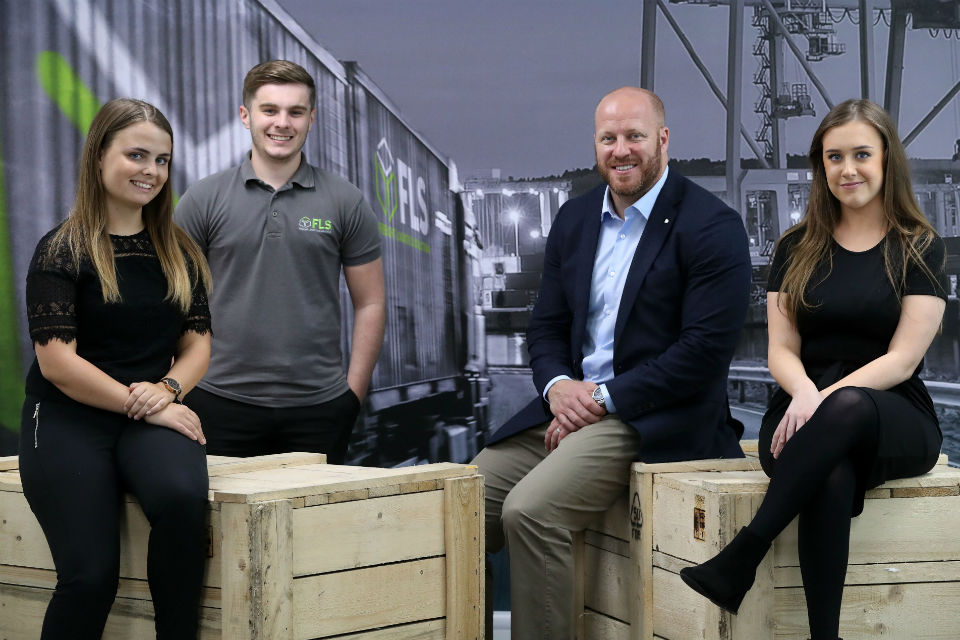 Pontypool supply chain management company, Freight Logistics Solutions (FLS), aims to double its turnover and workforce within five years supported by a strong Apprenticeship Programme. Specialising in global freight transport solutions, FLS was launched in 2016 as a reaction to Brexit, the UK driver shortage and growing demand for logistics sector support.
The self-funded business has grown from three directors to 30 employees, including seven apprentices who undertake an Apprenticeship in Business Administration, delivered by Torfaen Training, supported by FLS' Internal Development Programme.
Managing Director, Ieuan Rosser, said:
FLS has experienced large volume growth in the first three years of trading, resulting in the business winning numerous start- up awards.