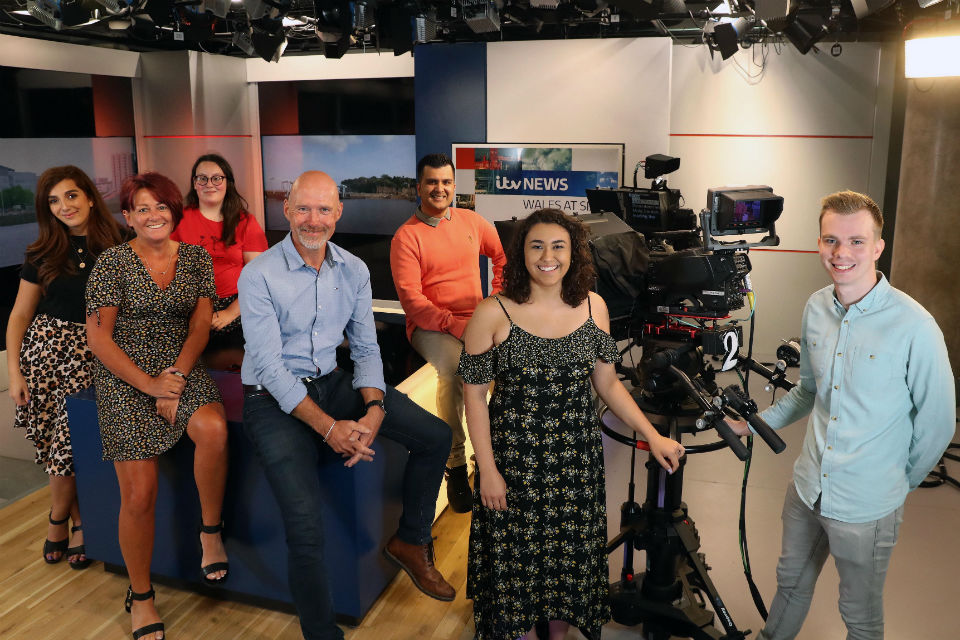 ITV Cymru Wales' apprenticeship programme has seen 100% of its apprentices move on to full time employment within the creative industries while close to 90% of those enrolled have been from disabled, Black, Asian and Minority Ethnic or socially disadvantages groups.
ITV's Head of News and Programmes Phil Henfrey said:
"A key philosophy of our Apprentice Programme is that as a business we will learn from our apprentices just as much as we can teach them. Our approach to inclusion has enriched our workforce and driven innovation."
Four apprentices are working towards an Apprenticeship in Creative and Digital Media, the classroom training supported by Sgil Cymru. They experience all parts of television production.