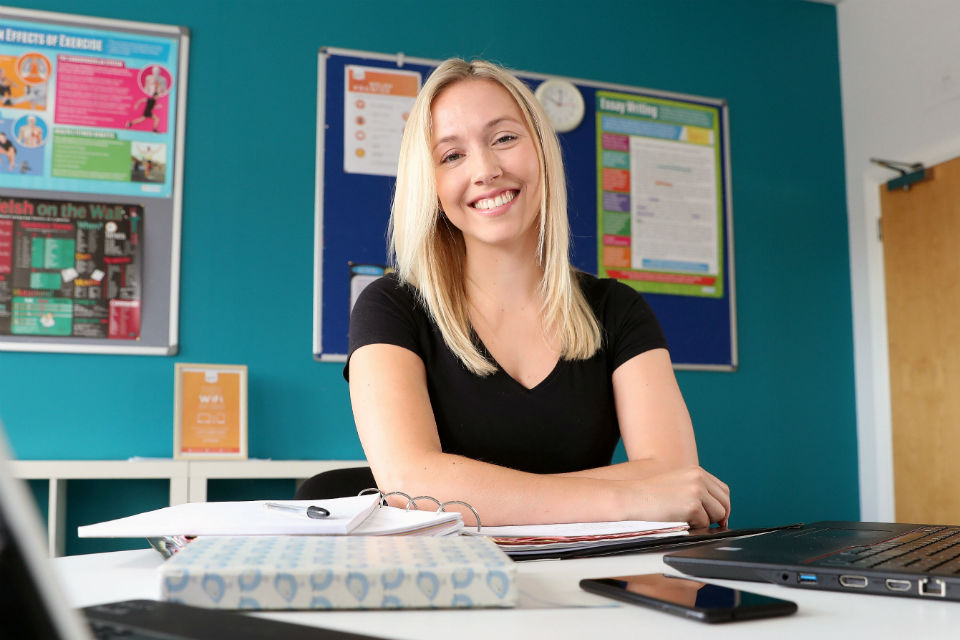 In the space of just three years, Lara Baldwin has gone from being a trainee to becoming a respected assessor with
a caseload of more than 40 learners.
Lara, 30, has transferred her wealth of childcare knowledge and experience into the work-based learning environment with Cardiff-based ACT Training, and delivers the Level 2, 3 and 5 Apprenticeships in Children's Care Learning and Development and Playwork qualifications to a mix of ages and seniority levels.
Launching her career soon after leaving school, Lara has achieved both a BA Hons Degree in Education and Early Childhood Studies, swiftly followed by a Masters in Education. While working at a nursery, she also completed her Level 5 Childcare qualification to better understand and support the staff who she was mentoring.